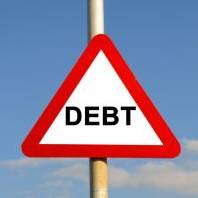 Charities have welcomed new advertising codes that will stop fee-charging debt firms describing their service as free.
Under the new rules, which come into force today, a service can only be marketed as 'free' if there is nothing to pay other than the unavoidable cost of responding or paying for delivery of an item (see the Debt Problems guide).
The Consumer Credit Counselling Service (CCCS) says debt firms that claim not to charge actually levy eye-watering fees, sometimes totalling thousands of pounds.
The advice itself is usually free, though this is often little more than a sales pitch. The charges start once the firm has arranged a debt repayment plan with lenders on your behalf.
On a plan to repay £30,000 of debt you often pay around £6,000 in fees, if organised by a commercial firm compared to nothing via a charity.
The new codes, which the Advertising Standards Authority (ASA) says beef up the previous guidelines, apply to all forms of ads but charities say unscrupulous debt firms abused the old rules more than most.
Search engine exclusion
While codes apply to print, online and broadcast advertising, they do not apply to non paid-for search engine results where debt firms often appear high up.
Malcolm Hurlston, CCCS chairman, says: "We know that when it comes to debt advice desperate consumers tend not to shop around rather it is the first port in a storm.
"Those marketing debt management plans have been clever at taking advantage of this and enticing customers in with the offer of a free service.
"Our research shows that clients on debt management plans with fee chargers, not only pay through the nose but also take a lot longer to pay off their debts."
Firms that flout the rules face having their ads banned by the ASA. If they fail to comply they could face legal action or fines.
Get debt help
To get free, impartial debt advice, contact Citizens Advice (to find your nearest bureau), National Debtline (0808 808 4000) or the Consumer Credit Counselling Service (0800 138 1111).
Further reading/Key links
Get help: Debt Problems, Mortgage arrears and Redundancy guides