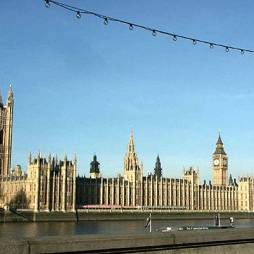 The Government says it cannot afford to write-off the £2 billion of underpaid tax owed by 1.4 million people.
But it today promised not to chase those who owe less than £300 for cash, who account for an additional 900,000 taxpayers (see the 2010/11 Tax Breakdown guide).
For the rest, who owe an average £1,400, Exchequer Secretary David Gauke tried to dampen hopes taxpayers could escape money owed following one of the largest tax cock-ups ever seen (see the How to fight HMRC demands MSE News story).
Accountants say HM Revenue & Customs cannot claim cash where it was correctly notified of a taxpayer's circumstance but then failed to notify them of an underpayment within 12 months of the end of the relevant tax year, based on the 'Extra Statutory Concession (ESC) A19'.
But Gauke said this exemption would only apply to limited numbers.
Mass mailout
The comments came after HMRC started sending out nearly six million letters to individuals who paid too much or too little income tax.
Around 4.3 million people are due a rebate, averaging £420.
Gauke said in Parliament today: "In total, the Exchequer is owed approximately £2 billion. Being left with the worst deficit in peacetime history means we simply cannot afford to write off all of these underpayments.
"To ensure the tax system is fair for everyone, where everyone pays their fair share, we are taking action to recoup these funds as painlessly as possible.
"In cases of genuine hardship, HMRC will allow payments to be spread across a period of three years.
"As was already the case, HMRC will not pursue cases where the amount owed is for less than £300 – an increase from the previous threshold of £50 – and this applies to 40% of all underpayments."
Concession worry
The ESC A19 concession may allow some taxpayers to escape payment, Gauke admitted.
But he warned it was a measure that "doesn't apply that often".
He said: "In specific circumstances, HMRC will consider writing off underpayments where it can be shown it was provided with all the information necessary.
"Although I have to tell the House that from historic experience, this is unlikely to apply to many cases and we do not want to build up people's hopes unrealistically."
Payback plans
Those owing under £2,000 will have the money deducted from their salaries on a monthly basis from next year.
Anyone owing more than £2,000 will be contacted by HMRC to discuss payment options, though Gauke stresses "no immediate one-off payment" will be required.
The letters, called P800s, are being staggered between now and Christmas to make the system manageable.
Gauke added: "This Government understands that there is an urgent need to reform our PAYE system. It is outdated, inefficient and burdensome to the Exchequer and taxpayer."
Additional reporting by the Press Association.
Further reading/Key links
Tax help: 2010/11 Tax Breakdown, Taxing Times