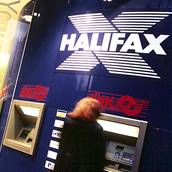 Halifax will soon become the first savings provider to pay interest on cash Isa transfers from the day it receives a signed form.
The move is in sharp contrast to the sloppy practices adopted by most of the industry – including Halifax at present – which often see savers waiting weeks, and sometimes months, for their tax-free Isa cash to be transferred from one bank or building society to another.
This often leaves them significantly out of pocket due to the interest lost and means their cash is often trapped during the switch (see the Isa Transfers guide).
Halifax estimates transfer delays cost savers £24 million a year. It adds that a quarter of transfers take more than a month.
Instant interest
From Saturday, the Government-backed bank will pay interest when it receives a completed application form in branch or by post, even though it won't be in receipt of the cash from the existing bank or building society.
If you apply by internet or phone you will still need to sign a form and send it. Only when that has been received will interest be paid.
It's likely many customers will receive double interest temporarily as the money will still be lying in their old account for a few days until the transfer is complete.
The move follows a crackdown by the Office of Fair Trading (OFT) in June. It said providers must complete transfers within 15 working days rather than the current 23 working day maximum by the end of the year.
Interest must also be paid by the new provider within two days of it receiving the funds. This means Halifax is going beyond those requirements.
The OFT's intervention was a direct result of a 'super complaint' from the Consumer Focus watchdog.
This was partly inspired by talks with MoneySavingExpert.com to review our consumer manifesto, which included our concerns about slow Isa transfers and the result of our savers' rights petition which attracted over 31,000 signatories.
Don't transfer yourself
Consumers are at the mercy of their provider to transfer an Isa because they cannot simply withdraw the cash from one account and pay it into another or it will lose its tax-free status. Instead, they must ask their new provider to instigate the switch.
Dan Plant, MoneySavingExpert.com money analyst, says: "This is good news as transfers too often go through at a snail's pace which has been a huge source of irritation for years.
"What's interesting is that Halifax will be paying interest before it even receives the cash so is giving consumers an unexpected bonus and going beyond what the OFT requires it to do.
"Let's hope other providers follow suit as soon as possible."
Halifax, part of the Lloyds Banking Group, says its sister brands – including Lloyds TSB – are likely to follow but it doesn't say when.
Russell Galley, from Halifax, says: "Improving the process needs to be an industry wide initiative. This will ensure people are not deterred from making the most of their tax-free savings allowance."
Further reading/Key links
Top deals: Cash Isas, Isa Transfers, Full Isa Guide