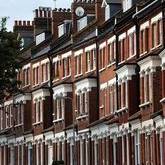 Mortgage holders who owe more than they previously thought due to a lender error may get the shortfall written off if they complain, the Financial Ombudsman Service says.
It has reported rising numbers of homeowners are complaining after discovering they had been asked for too little in monthly payments by their bank or building society.
They won't always have to pay back the amount underpaid, but only when lenders are "entirely to blame", the Ombudsman stresses (see The Remortgage Guide and First-time Mortgage Guide).
The issue came to the fore last month when it emerged 18,000 Yorkshire and Clydesdale Bank customers had been underpaying their mortgages due to an error by the group, which had set demands far too low.
The lender is asking borrowers to make up the shortfall but has paid compensation or written off debt to some who have complained that the gaffe has ruined their attempts at budgeting (see the Yorkshire and Clydesdale refunds MSE News story).
The Ombudsman says: "A typical case where we would be likely to decide that the lender is entirely to blame is where the mortgage offer itself quoted an incorrect lower monthly repayment, the consumer paid that amount in good faith, believing it to be correct, and the consumer raised the matter with the lender as soon as the discrepancy became obvious.
"In cases like this, our usual approach is to tell the lender to write-off the capital shortfall that has built up, to the date the mistake was sorted out."
Where a mistake is obvious, such as a decimal point in the wrong place, you may still have to pay back the entire shortfall, which is likely to mean a large hike in monthly payments.
Lender mistakes
The Ombudsman says mortgage underfunding often arises when lenders accidentally quote an interest-only figure, rather than a repayment one, for people's monthly mortgage payment.
Lenders may also accidentally base calculations on the wrong mortgage term, such as a 25-year mortgage, rather than a 15-year one, or consumers could end up underpaying their home loan simply due to a typing error.
When considering complaints, the Ombudsman looks at whether the consumer should have realised they were not paying enough, based on the information given by the lender and their financial knowledge.
Other factors taken into account include what the lender's mortgage offer says the monthly repayments would be, whether the offer tallied with any mortgage illustrations given previously to the consumer, and what information was provided to customers in their annual statements.
It also considers information contained in letters about interest rate changes, as well as whether the customer queried the repayments and was given misleading reassurance by the lender.
Further reading/Key links
Get help: Mortgage Arrears, Redundancy Help
Mortgage cost-cutting guides: The Remortgage Guide, First-time Mortgage Guide, Cheap Mortgage Finding, Ditch My Fix?