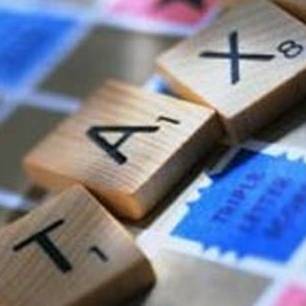 The head of HM Revenue and Customs (HMRC) renewed his apology today for errors that have left 1.4 million people facing demands for tax back.
But the beleaguered department still maintains its staff did not make any errors.
Boss Dave Hartnett also announced those who "engaged" with the process and agreed to repay sums owing would not be charged interest (see the 2010/11 Tax Breakdown guide).
He initially refused to apologise for the situation in an interview with BBC Radio 4's Moneybox programme last week. HMRC rushed out an apology soon afterwards (see the How to fight HMRC demands MSE News story).
Giving evidence to the influential Treasury Select Committee today, Hartnett said he regretted his "insensitivity" in not recognising immediately that people affected deserved an apology.
"I know how to apologise, I've had to do it before," he said. "I did not do it then and I am sorry for that."
He said he was "specifically apologising for the situation in which people find themselves".
"I think we could have done better in helping taxpayers to prepare for this," he added.
'Sorry' – again
Hartnett said he had said sorry to Treasury ministers for the way he handled questions in the Moneybox interview.
HMRC chief executive Dame Lesley Strathie stressed the situation had arisen from the increased accuracy of the new National Insurance and Pay As You Earn (PAYE) IT system.
She insisted the organisation was "fit for purpose", adding: "I understand ... when something is portrayed in the media as a mistake that people lose confidence in our workforce.
"Personally, I would like to put on record that this is an annual reconciliation."
She added: "I do want to put very clearly on the record that these are not mistakes by our workforce."
She stressed HMRC was not issuing "demands for payment", but rather "assessments of the tax that has been paid".
Tax demand notification
An estimated 2.3 million people underpaid tax during the past two tax years due to mistakes in their PAYE tax code.
Some 900,000 of those who owed under £300 have had their debts written off, as the Government won't chase anyone with smaller sums to pay (see the Tax write-off MSE News story). This will cost the taxman £160 million.
The remaining 1.4 million owe an average £1,400.
Most people will have between one and three years to repay the money through their pay packets, but those with £2,000-plus bills face having to find the money within three months.
The HMRC representatives also disclosed that ministers had insisted on a system for exempting those who owed more than £2,000 from being charged interest.
Hartnett added: "Only those who will not engage with us will be charged interest."
Tax rebates
As well as those who will be asked to repay cash, 4.3 million will be due a rebate at an average £420, following the errors.
Some 14,000 people had already been reimbursed tax that was overpaid, and the "bulk" of the nearly six million people who will receive letters should be notified by the end of December, Dame Lesley said.
Why did this happen?
The wrong tax might have been paid if workers or employers failed to notify HMRC of a change of circumstances or the tax authorities did not act on information they were given.
If your circumstances are complicated, such as if you have more than one income, you get taxable employment benefits or you have switched job, you are more likely to be affected.
More errors than usual have been thrown up this year due to the use of a new IT system alongside the decades-old PAYE income tax system.
Further reading/Key links
Tax help: 2010/11 Tax Breakdown, Taxing Times