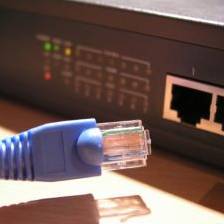 TVs and the internet are a necessity, not a luxury, in modern Britain, according to a MoneySavingExpert.com poll of over 15,000 people.
In the new technology age, these gadgets are now a core part of many households (see the Digital TV and Cheap Broadband guides).
According to the survey, which asked people to select essentials for a family with children, a basic TV is vital for 49% of people, while a computer with internet access is crucial for 45%.
Nevertheless, 27% of UK households do not have internet access, which means they do won't always qualify for the cheapest deals. Only 3% of households do not have a colour TV.
Traditional must-haves top the list of essential items such as boilers, cookers and fridge/freezers.
Here is how MoneySavers rated common households items.
Household necessities

Item
% who deem it essential
Boiler
89%
Cooker
89%
Fridge/freezer
86%
Washing machine
82%
Central heating
70%
Basic TV
49%
Home phone
47%
Web access
45%
Mobile phone
23%
Microwave
22%
Dishwasher
6%
Satellite/cable TV
6%
Games console
4%

Sample: 15,105
Martin Lewis, MoneySavingExpert.com creator, says: "The world is changing. Without web access or contact with the wider media, some children may be disadvantaged in their education. Families who aren't on the internet also pay more for basic facilities, so perhaps it's to be expected web access and TV are described as a need for some.
"This is more than just a water-cooler discussion. With spending cuts looming, when it comes to deciding what benefits should be given or what counts as a minimum living standard, it's crucial to define what most people think of as necessary.
"Even official definitions of child poverty no longer look at the historic need for food, shelter and clothing; they rely on how much income a family has compared with the average. So in the long run, as the nation hopefully prospers, what counts as the bare minimum increases too."
Are games consoles a necessity?
For some, the net of what is a luxury stretches even further. In the discussion on our forum, some spoke up for the 4% who said games consoles were necessary.
One user writes: "Games consoles are a normal, standard everyday thing for children to have. If they want one, and all their friends have one, then it's pretty essential for their happiness. A child who goes through their childhood without a console, in a society where it is expected, is having a deprived childhood."
Another says: "My little cousin was injured a while ago and has been unable to participate in any boyish rough and tumble, as well as his usual raft of team sports, for months. He said: 'It's just as well I'm good at Xbox or I wouldn't have any friends left.' He's 10.
"It made me think about disabled kids and what a games console might mean to them."
Further reading/Key links
Slash costs: Cheap Online Shopping, Haggle on the high street, Cheap Petrol & Diesel, Digital TV Cost Cutting, Home Phones, Cheap Mobiles, Cheap Broadband