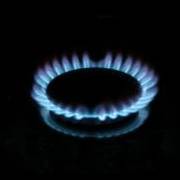 Big six energy company EDF won't hike standard energy prices before March 2011, it announced today.
The pledge comes after competitor Scottish & Southern Energy (SSE) announced gas prices hikes of 9.4%, effective from 1 December.
This is a welcome move at a time when energy bills hit their highest. While the firm said the prize freeze includes its cheap online tariffs, what usually happens is cheap tariffs are pulled and replaced by pricier ones.

Should I switch now?
With one supplier hiking prices and one promising not to, it's anyone's guess what route the others will take.

Yet the key is those languishing on expensive standard tariffs can save massively by switching to fast-disappearing cheap online deals.

Plus with a harsh winter round the corner, switch now and you'll be saving by the time the big bills strike.
Martin Lewis, MoneySavingExpert.com creator, says: "The likelihood is this announcement just forestalls its price rise until March - almost certainly as an attempt to retain competitive advantage in the short-term and attract switchers.

"That leaves us with two distinct energy camps: Scottish & Southern are in the price-rise-now camp and EDF in the price-rise-later. The real question is which way the remaining four of the big six will jump.
"Yet the truth is if you are on it or any other companies' standard tariff anyway, you're already likely to pay hundreds of pounds more a year than you would by switching to specialist online billed deals."
Consider a fixed rate tariff
Anyone scared of unaffordable price rises should consider an online fixed tariff, which guarantees to stay at the current energy rate for a set time. Though it doesn't mean your bills won't fluctuate each month; that will depend entirely on usage.
There's usually a charge of around £50 to leave a fixed tariff early, so if prices dropped you would have to pay to get out, but consider that the cost of insurance against prices rises (see the Should I fix? MSE News story).
How to compare and switch
To find the best tariff, compare options available via a comparison site (see the Cheap Gas & Electricity guide for how to get £15 cashback per fuel switch or a crate of wine too).
The cheapest deals involve receiving bills via email and paying by direct debit.
The energy market is complicated, so determining which is the cheapest provider depends on where you live and how much power you use.
This is why a comparison, based on your circumstances, is vital.
Further reading/Key links
Cut the price of energy: Cheap Gas & Electricity, Energy Direct Debits Fight-back