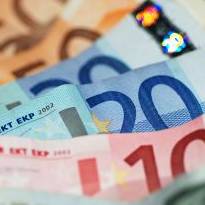 Nationwide is pushing up overseas spending charges for millions of its debit card customers today.
The changes end the fee-free overseas spending perk the building society has bragged about for years on its FlexAccount.
In fact, a whole raft of credit cards will become substantially cheaper than Nationwide's debit card – provided you pay off the card balance each month (see the Cheap Travel Money guide).
New charges
Nationwide has generally avoided adding overseas commission charges, typically 3% of the transaction, on its debit card.
It is introducing a new 2% fee for European currency and is doubling its charge for worldwide currency from 1% to 2% (the 1% fee came into force last year). This means £100 of foreign spending actually costs £102.
The society is also introducing a new £1 withdraw charge to take out cash, in addition to the commission.
These charges, which are still lower than most rival debit cards, are part of a general revamp which will see current account customers who pay in at least £750 a month given annual European travel insurance.
No change to Nationwide credit card
Nationwide's credit card is not changing. It will still be fee-free for European travel, with a 1% charge for other currency.
On top of this, you'll be charged around 2% per month interest on cash withdrawals even if you repay the card in full, and a 2.5% fee each time you use an ATM (see how this compares in the Cheap Travel Money guide).
Our view
Martin Lewis, MoneySavingExpert.com creator, says: "This is a guillotine through the neck of Nationwide's reputation as a cheap account for overseas spending. Credit card loading is a nasty hidden fee Nationwide has bitched about other banks levying, yet now it's doing it too.

"The building society is actually trying to kick nearly a million customers out of the door. That's because of its 3 million+ account holders, 1.4 million use the debit card overseas and 900,000 of those use the account ONLY for that – and that costs.
"So Nationwide wants them gone to ensure it's focusing on people using their account 'properly', as it sees it."
Further reading/Key links
Get cheap currency: TravelMoneyMax.com, Cheap Travel Money
Watch Nationwide's No overseas charges' advertisement