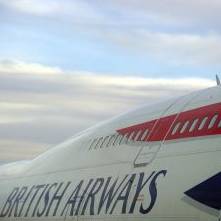 Holidaymakers have just hours to avoid a rise in the cost of long-haul British Airways flights.
The airline said today it is hiking fuel surcharges, which make up part of the ticket price, on Thursday by £20 per return flight (£10 per leg) regardless of the class of travel.
So anyone who books a BA flight before won't be subject to the increase.
That doesn't necessarily mean BA will be best value now. If you are after the cheapest possible fare, do a comparison using sites such as Kayak.co.uk or Travelsupermarket.com (see the Cheap Flights guide for full info).
Current prices may even be beaten during sale periods but there is no guarantee your chosen ticket will cost less as not all tickets are discounted. BA usually has a sale in January.
Anyone already booked to fly from 16 December will not pay the increased fuel costs.
Short-haul flights are unaffected. These are classed as anything to Europe and most of North Africa.
A BA spokesman says: "The move reflects the substantial recent increase in the price of oil."
The hike comes only a few weeks after the rise in the Air Passenger Duty tax, which affects all airlines, though it is their choice whether to pass on the extra costs.
The tax jumped from 1 November by between £1 and £30 for economy tickets on flights leaving the UK (double for premium classes).
Beware BA strikes
It's also worth having good travel insurance in place before booking a BA flight for early next year as the threat of further cabin crew strikes still looms (see the Cheap Travel Insurance guide).
The Unite union said on 29 November it planned to ballot members over industrial action.
Speculation is rife that a walkout, if it goes ahead, could coincide with the February half term holidays.
If your flight is cancelled you will get a refund or be allowed to rebook but good insurance could cover expenses such as accommodation and other transport.
Yet some of the more pedantic insurers may refuse a claim if insurance or transport was booked after the ballot was called.
Further reading / Key links
Fly for less: Cheap Flights, Budget Airline Fee-Fighting