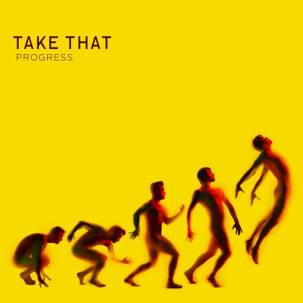 Thousands of music fans have been left out of pocket after Take That moved the date of a sell-out concert at Wembley Stadium.
The Sunday 3 July gig has been switched to Thursday 30 June to accommodate a new date and all tickets will be valid for the rearranged concert (see the Consumer Rights guide).
While any of the 90,000 fans with tickets who cannot make the new date will get their money back, some have complained they have already shelled out for non-refundable accommodation.
Many complain they will now struggle to get to London on a working day and are demanding money back for ancillary costs, but they are likely to fail in this quest.
One MoneySavingExpert.com forum user revua, from the North Midlands, says: "I'm absolutely disgusted. It is a total lack of respect and is so inconsiderate it's unbelievable.
"I have spent many hours researching and booking our hotels for eight people. We as a group will be over £300 out of pocket without taking into consideration getting time off work or loss of pay."
The band says: "We are sorry to have to move the dates but this was the only way to fit in another show. We hope everyone understands."
The Take That date change is not the only headache for event-goers.
The Big Freeze, which is starting to return, has also led to many sporting and other event cancellations, such as the recent Blackpool vs Manchester United Premier League match.
Even when events go ahead, some fans cannot make it due to hazardous conditions.
So what are your rights if something goes wrong?
I can't make the rescheduled Take That date. Will I get a refund?
There are two aspects to this: the cost of the ticket and non-refundable ancillary costs, such as hotels and transport.
Concert tickets. Your ticket is valid for the new date. If you can't make it, you will get your money back from whichever company sold you the ticket. One of the major agents, Ticketmaster, says it will also refund booking fees.

The Take That website states: "Tickets remain valid. Anyone who cannot make the rescheduled date is eligible for a full refund from their point of purchase."


Non refundable accommodation and transport. It looks grim for fans as the Trading Standards Institute (TSI) says it is very unlikely anyone will get money back. While you are often entitled to compensation for these 'consequential losses', to use the technical term, when an organiser breaches a contract, TSI says concerts' terms and conditions usually state the date is subject to change.

Ticketmaster's conditions say: "This ticket is issued subject to the regulations of the venue and event partner." Wembley's conditions state: "We reserve the right to reschedule the event without notice and without any liability whatsoever."

Promoter SJM Concerts says in a statement: "The concert promoters are not liable for consequential losses. This is a standard term of ticket sales for all concerts in the UK. These terms were approved by the Office of Fair Trading."
I've tickets for an event affected by the weather
The event goes ahead but you can't make it. TSI says you won't get any refunds from the promoter/event organiser for the ticket or consequential losses as it has fulfilled its end of the bargain.


The event is cancelled. You will normally be given a ticket refund, or if the event is rescheduled, the ticket will be valid for the new date. But TSI says it's highly unlikely you can claim consequential losses as these are only payable where there is a breach of contract. In this case, as the weather will be classed as an unforeseen event it is not the organiser's fault and therefore won't be deemed a breach.
Further reading / Key links
Make them play fair: Consumer Rights, Section 75 Refunds
Travel for less: Cheap Flights, Budget Airline Fee-Fighting, Cheap Trains, Cheap Hotels, Travel Insurance