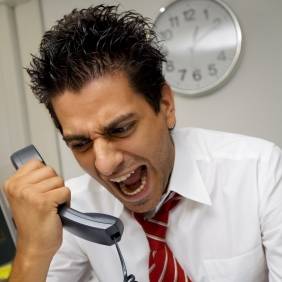 Consumers will be able to take on inept companies without the stress of going to court, under European Commission (EC) proposals.
The EC wants to establish far more dispute resolution schemes throughout Europe, such as the Financial Ombudsman Service, which arbitrates between disgruntled UK consumers and financial firms and can award compensation.
In the UK, in particular, the EC picks out the transport, food services and construction industries as sectors without an arbitration service (see the Consumer Rights guide).
Where such a service is not available, many are forced down the arduous and expensive court route to gain redress.
If you are in dispute with an airline, for example, you can complain to the regulator, the Civil Aviation Authority, but it won't take on every case; it only tends to investigate where there is a systemic problem with a carrier.
Meanwhile, the Air Transport Users' Council can help you in a dispute but has no power to force an airline's hand.
The EC says such services will ensure easier, faster and cheaper non-judicial settlements in disputes between consumers and traders.
John Dalli, EU Health and Consumer Commissioner, says: "All EU consumers should have at their disposal a simple, quick and inexpensive way to resolve their disputes with traders."
The EC has launched a public consultation on dispute resolution schemes for consumers, which runs until 15 March. The results will be used to shape the Commission's legislative proposal, scheduled for November.
In 2009, only 3% of EU consumers took their case to an independent dispute resolution body, the EC says.
Further reading / Key links
Make them play fair: Consumer Rights, Section 75 Refunds