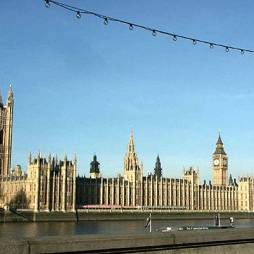 Expensive payday lending will be the subject of a House of Commons debate next month following a campaign by cross party MPs.
Labour's Stella Creasy and Conservative Justin Tomlinson secured the debate and likely vote this week after issuing numerous warnings about the high cost of such loans provided by lenders that often target the poor.
The pair tabled a motion this week to regulate the total cost of high interest credit (see the Debt Help guide).
It has already received the support of 40 cross party MPs including former foreign secretary David Miliband.
The motion states: "We call upon the Government to introduce regulatory powers that put in place a range of caps on prices in areas of the market in unsecured lending which are non price-competitive, likely to cause detriment to consumers or where there is evidence of irresponsible practice."
A government consultation on the issue, which was open to the public, closed last month.
The Department for Business, Innovation and Skills says it could take anywhere from "a few months to a year" before the results of the consultation are announced.
Creasy says: "The vote now means MPs have a clear opportunity to tell the Government they want action to regulate these companies who prey on the poorest consumers in Britain.
"I hope they will join me in voting for this motion to make sure it is passed."
The Backbench Business Committee, which hears ideas for debates from MPs, gave this proposal "its top priority for a Parliamentary debate and vote", according to Creasy's office.
Payday problems
One in ten people frequently struggle to make it to payday with money tending to run out on the 20th day of the month, adds Creasy's office.
Payday loans are advances, normally of a few hundred pounds, over a few weeks where the borrower pays back a set fee, rather than being charged an interest rate. However, late fees can be eye-wateringly high.
Lenders must state an annual interest rate, which can often top 2,000%, but experts suggest, given loans are paid over a few weeks, not years, such annual rates are meaningless.
Our view
Martin Lewis, MoneySavingExpert.com creator says: "This is a great opportunity, finally, to get something done about lenders that ride roughshod over some of the nation's poorest. We've an over-easy mentality in the UK when it comes to debt.
"While elsewhere in the world regulation is rife, here, there is simply no cap on the amount firms can charge.

"I've always been opposed to limiting interest rates. After all, if I lent you twenty quid and said buy me back a beer in a week which would be reasonable to many, that could be 141,000%. But I do believe in capping the cost of loans.

"This would be very effective as one of the ways these folks make money is saying 'don't pay back, just keep going', thus rolling over charges again and again so the debt builds.
"Yet cap the cost and charges are limited. For example, if you borrow £1,000 from a payday lender, the maximum charge including all fees could be set at £200."
Further reading/Key links
Get help: Debt problems, Credit Unions, Money Makeover