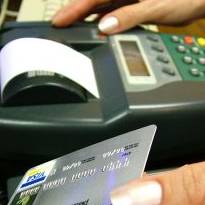 Tesco has bowed to pressure to offer fairer rates to its credit card holders who use their plastic overseas.
The supermarket giant's banking arm will stop levying its own, expensive foreign exchange rate on all its cards, which can add close to 2% extra to costs (see the Cheap Travel Money guide).
Instead, by the end of this month, it will levy the Mastercard or Visa rate (depending on the card customers have) which is the best rate users can get on plastic.
On a $35 transaction made on 21 January, the sterling equivalent, including all fees and charges, on a Tesco credit card would have been £23.03 compared to £22.63 when the change happens.
However, that doesn't make Tesco credit cards cheap to use abroad as the company is only removing one of the two additional fees you won't find on the top overseas cards.
It also adds a typical 2.75% commission to overseas transactions.
Top overseas cards
In contrast, the Halifax Clarity card uses the best possible exchange rate and charges no commission, making it our top pick card to use overseas (see the Cheap Travel Money guide for more options).
Royal Bank of Scotland and Natwest, which also operate their own exchange rates on credit cards, say they have no plans to move to the cheaper Mastercard or Visa rate.
A Tesco spokeswoman says: "In response to customer feedback and to improve transparency, we are pledging to align our foreign exchange rate with central industry rates. This will be in place by the end of January."
Further reading/Key links
Get cheap currency: TravelMoneyMax.com, Cheap Travel Money
Slash travel costs: Cheap Flights, Cheap Hotels, Cheap Package Holidays