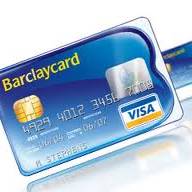 Barclaycard will launch the longest-ever standard 0% balance transfer credit card later today.
The UK's largest credit card provider will offer an 18-month interest-free period to borrowers who shift debt to it.
The plastic comes with a fee of 2.9% of the amount shifted, though anyone who applies online by the end of the month and transfers £3,000 or more will get £20 knocked off the fee.
This would turn an £87 charge on a £3,000 transfer into £67, which translates into a 2.23% fee in that example.
You can't balance transfer between two Barclaycards, so if you need a different provider consider other cards.
The Nationwide Building Society Credit Card offers 0% for 17 months with a 2.95% fee (see the Balance Transfers guide for more options).
Alternatives to 0% deals
If you need longer to pay off your debt, the MBNA Rate For Life card gives 5.9% on balance transfers for life, plus a 1.5% fee (see the Long Term Balance Transfers guide).
You don't necessarily need a new card to get cheap credit. It's possible to play the system and get much cheaper debt by utilising existing customer balance transfer deals .
Simply call your provider and ask if it will offer a special rate. Barclaycard often allows existing customers to move debt from others cards to it at 6.9% with a 2.5% fee (see the Credit Card Shuffle article).
Further reading/Key links
Cut credit card debt: Best Balance Transfers, Long Term Balance Transfers, Credit Card Shuffle