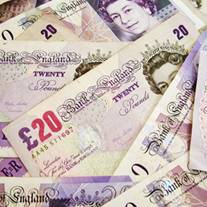 Complaints against banks and other financial firms to the independent arbitrator jumped by 15% during the final six months of last year.
What's more, a greater number of official protests are upheld in consumers' favour – showing firms often treat initial complaints with disdain (see the Financial Fight Back guide).
Figures from the Financial Ombudsman Service out today show it received 97,237 new complaints – an increase of 15% on the 84,212 cases received in the first half of 2010.
Consumers must first complain to their financial firm before using the free Ombudsman, if rejected.
Lloyds TSB received more complaints than any other firm. The Ombudsman also upheld a greater percentage of official gripes against it than against any other major banking groups.
There were 12,234 new cases against Lloyds during the second half of last year, almost double Santander's 6,759. Worse still for Lloyds's parent company Lloyds Banking Group, its other major subsidiary, Halifax/Bank of Scotland, attracted the third most (6,743).
HSBC was fourth (6,736), followed by Barclays (6,535) and then Capital One (4,458).
Complaints about mis-sold payment protection insurance (PPI) complaints has continued to increase – they now account for over half of all new cases.
How many complaints are upheld?
The Ombudsman upheld an average of 53% of complaints in favour of consumers, compared to 44% in the first half of 2010. The uphold rate reveals how fairly companies handle gripes in the first instance as a high uphold rate indicates many are unfairly rejected.
A whopping 95% are upheld against insurance provider Eisis, while 86% are upheld against Lloyds-owned Black Horse.
Tesco scored poorly as the Ombudsman upheld 79% of protests against it, as did Santander's cards division (77%).
Of the major current account providers, Lloyds TSB came bottom (74%), followed by Clydesdale (73%).
Yorkshire Building Society scored best of the major banks and building societies as the Ombudsman upheld just 15% of gripes against it (see the Ombudsman website for full stats).
Natalie Ceeney, chief ombudsman, says: "The latest set of complaints data continues to show that while some financial businesses are improving the way they handle their customers' complaints, some regrettably are not.

"Taking the trouble to handle complaints well is an important part of a business's ongoing relationship with its customers – and it is the key to providing really excellent customer service."
The Ombudsman stats are broken down by business subsidiary rather than by individual banks. For instance, complaints against Halifax and Bank of Scotland are not separated.
In addition, the arbitrator says officials could not agree how the size of a business should be taken into account, when comparing complaints between providers.
Santander stats
Separate data released this morning by Santander shows in the six months to December 2010 complaints made to it directly by its customers were down 20% on the previous six months.
The total number of complaints received fell by almost 50,000 to 195,475. Banking complaints dropped by 24% to 165,052.
Santander has been beset by customer service problems over the past few years.
Its director of service quality Steve Williams, says: "Santander takes customer service very seriously and so we are pleased to see improving trends relative to the industry.
"While we acknowledge we still have much to do, we are pleased that the processes we have put in place to improve service have led to a reduction in the numbers of complaints."
Further reading/Key links
Ombudsman guide: Financial Fight Back
Reclaim mis-sold debt insurance: PPI Reclaiming
Other issue-specific reclaim guides: Bank Charges, Credit Card Charges, Direct Debits, Setting Off, Mortgage Arrears
Full stats: Ombudsman website