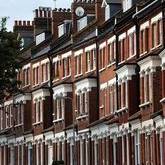 Mortgage lenders are hitting struggling borrowers with thousands of pounds of additional fees. Many are thought to be disguised, excessive and can be reclaimed.
An MSE investigation has found lenders could charge well over £4,000 when they levy their full range of fees on a typical repossessed property. Yet some fees are often hidden.
Most lenders charge up to 2.5% of the sale price of a repossessed property as an estate agency fee (also known as an asset management fee), which amounts to £3,750 on a typcial £150,000 home.
Royal Bank of Scotland/Natwest, part-owned by the taxpayer, charges up to 2.5%, making it potentially the most expensive lender to get into repayment problems with. Yet the bank states the fee can be waived for those in financial difficulty.
The estate agent fee comes on top of the multitude of other charges. These include those for solicitors, administration and home visits for those behind on payments or facing repossession.
Yet in some cases, lenders charge for work they don't even carry out, says complaints body, the Financial Ombudsman Service.
While lenders claim they are entitled to pass on high estate agent charges, you wouldn't always know they do, as the charge is often omitted from their list of fees online, which could mislead struggling borrowers. The charge is usually deducted from proceeds of any property sale.
We only got hold of some fees after pestering lenders' press offices because they were not freely available.
Treasury Minister Paul Myners today described some lenders' high arrears fees as "extraordinary" during a Treasury Committee hearing on the topic.
Consumer group Which? has called for lenders who unfairly hit borrowers with high arrears fees to be named and shamed. City regulator, the Financial Services Authority, is currently investigating the issue.
This comes on the back of increasing effort by the government to increase provision to protect those struggling. It offers three aid packages (see the Mortgage arrears help guide for more info).
Lenders' charges
Halifax charges borrowers £100 to send a 'debt counsellor' round. Yet such advisers often simply demand payment rather than offer help.
State-run Bradford & Bingley charges £335 for legal fees, while repossession charges are typically £300 and above across the market.
Nationwide is the most open in outlining its fees as all its chargesm including its estate agent fee, is included on its website. This compares to other lenders that hide behind the term "variable" so as not to admit their full charges.
The fees listed below are some of the most common ones levied by major lenders and include many of the most expensive charges. However, there are many more.
Major lenders' arrears charges

Arrears/non-payment (i)

Debt adviser visit

Solicitor/
pre-litigation

Repos-session fee

Estate agent fee

Abbey (ii)
£40
£80
min. £265
n/a
1.9%
Barclays/
Woolwich
£40
£35 + VAT

up to £200

n/a
"variable"
Bradford & Bingley
up to £35
n/a
up to £335
£300
£600 + VAT (and £300 + VAT for conveyancing)
GMAC-RFC
£30
£100
£100
£300
1.75%
Halifax
up to £35
£100
£175
£350
2%
HSBC
n/a
n/a
n/a
"variable"
"variable"
Lloyds TSB/C&G
£10, then £31
£94
£206
n/a
1.8%
Nationwide
£20
£95
up to £240
£250
up to 2%
Northern Rock
£70 (3 months' arrears)
"variable"
£30
£250
"variable"
RBS/Natwest
up to £35
n/a
up to £250
up to £275
2.5% (iii)

(i) Can be charged on multiple occasions.
(ii) Alliance & Leicester's fees will soon be alligned with Abbey's.
(iii) Fee could be waived for some.
Charges sometimes vary by region. All fees taken from lenders' websites or provided by lenders' press offices.
Reclaim charges
If you've been threatened with excessive mortgage arrears fees then demand you do not pay them. If you've already been charged an exorbitant fee then try to reclaim your cash.
First complain to your lender. If it refuses your request or takes more than eight weeks to give a satisfactory response, complain to the free Ombudsman service.
Many homeowners have successfully got their money back when levied with these charges. The Ombudsman says in its 2009 annual report: "Many of the complaints we have seen aboutmortgage arrears involved disputes about arrears fees.
"We settle a significant proportion of cases in favour of the consumer, where we found fees had been applied incorrectly or had been charged for work that had not been done."
Martin Lewis, MoneysavingExpert.com creator, says: "Some of these charges are hideous and clearly exploit those already in distress. Sadly, though, it takes time for the powers that be to take action on such poor practice.
"The best thing to do is take things into your own hands. If you're currently struggling then use the available help.
"If you've been hit with these charges now or in the past, and think they're excessive, ensure you complain to your lender to get your money back and if it drags its feet then go to the free Ombudsman service. The worst than can happen is it says 'no'."
If you're successful in reclaiming these charges, please use the MSE mortgage arrears reclaiming feedback link in the forum to tell your story.
The Council of Mortgage Lenders says banks and building societies have to levy arrears fees because there is a cost to them when a homeowner falls behind on repayments.
Further reading/Key links
Help for struggling homeowners: Mortgage arrears guide
General help for those with financial problems: Debt help & Redundancy
Free PDF guide to getting a good deal: Mortgage Guide