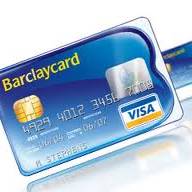 Barclaycard has launched the longest-ever interest-free balance transfer deal as it strikes back in the credit card debt war.
The UK's biggest card provider has extended its offer of 18 months 0% on balance transfers to a mammoth 20 months.
The catch is that the one-off fee for shifting debt is rising from 2.9% of the amount moved to 3.2% on the 20-month deal. On a £3,000 debt, that's a £96 charge.
The card is not currently available via the Barclaycard website, only via certain comparison sites (see the Balance Transfers guide).
Someone with £3,000 on a typical 18.9% APR card repaying £100 a month would take roughly 40 months to clear the debt at around £1,000 in interest.
Moving to Barclaycard would see them repay in roughly 30 months at a £200 cost, assuming they revert to the standard rate afterwards.
The move comes just hours after MBNA increased its 0% balance transfer deal from 16 months to 18 months with a 2.88% fee this morning.
Martin Lewis, MoneySavingExpert.com creator, says: "The credit crunch's jaws are being prised open by a 0% price war.
"Barclaycard's prior 18 month deal was already the longest in history, so today's extension smashes everything we've seen before, though it has changed things slightly by upping the one-off fee.
"There's no doubt this is a deliberate reflex at MBNA which this morning stole its best buy crown. The two have been battling it out for months.
"And these deals are serious value, as they're balance transfer offers designed for shifting existing debts, to cut costs – though it's important they don't ever spend on the card as that can ruin things.
"While the headline rates far exceed even the best deals in the pre-crunch high lend period, it's worth remembering credit scoring is far tougher these days, so fewer people are likely to get them, probably only those who need it less."
Further reading/Key links
Cut credit card debt: Best Balance Transfers, Long Term Balance Transfers, Credit Card Shuffle