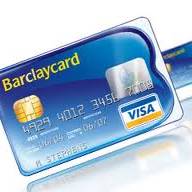 More than one million Egg credit card holders will become Barclaycard customers later this year.
Banking giant Barclays today announced it has struck a deal to acquire all Egg's 1.15 million credit card users.
The switch to Barclays's plastic arm, Barclaycard, which is subject to regulatory approval, follows an agreement with Egg owner Citi.
Anyone with an Egg Card or Egg Money card will be sent a Barclaycard when the roll-out begins in November.
However, spokespeople from both Barclaycard and Egg say it is too early to determine what credit cards and deals will be offered to them.
The fear is Egg Money customers may lose the 1% cashback payment plus a year's extended warranty on electrical goods they currently get.
A Citi spokesman says: "Citi is committed to working with Barclays on a seamless transfer of the customer accounts, ensuring continuation of the high level of service to which customers are accustomed."
The credit card portfolio is the largest part of Egg, which opened for business in 1998 as one of the UK's first internet-only banks.
Other Egg customers with savings, insurance, loan and mortgages products are unaffected.
Further reading/Key links
Get help: Debt Problems
Cut credit card debt: Best balance transfers, Danger! Minimum payments
Get more: Credit Card Rewards, 0% credit cards