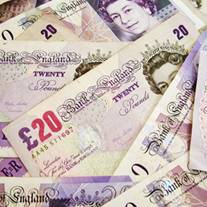 Consumers are losing out as competition in retail banking isn't working, a report published today by an influential group of MPs states.
The Treasury Committee's findings highlights that consumers are suffering from a lack of price transparency and comparability in the current account market, as well as facing difficulty switching providers.
The Committee is pushing for the cost of current accounts to be made clearer so consumers cannot only establish whether they have got the best deal, but also to encourage competition between banks to offer the best rates (see the Best Bank Accounts guide).
The report also states that despite some improvement, the process of switching banks needs to become more effective as it is cumbersome and does not always run smoothly.
Shockingly, the Cruickshank Report in 2000 identified problems with price transparency and the difficulty of comparing products, but this new report emphasises how over a decade on, little has changed.
The MPs want the Government and the Financial Conduct Authority (FCA), which will replace current regulator, the Financial Services Authority, next year to prioritise competition.
'Failing consumers'
Consumer bodies have echoed the report's findings. Sarah Brooks, head of financial services at lobby group Consumer Focus, says: "The banking sector is not sufficiently competitive and is failing many of its customers.
"Today's report echoes our research which shows this lack of competition is contributing to low switching rates on current accounts and the selling of overly-complex products, which mean consumers are losing out."
The Office of Fair Trading (OFT) also told the Committee it is working with the banks to try to ensure greater transparency in the market, which would benefit consumers.
Committee chairman Andrew Tyrie MP says: "For competition to be effective, customers need to know what they are buying, how much they are paying and to be able to transfer their custom from one provider to another without risk.
"Over the course of our inquiry we heard from not only the top executives at all of the major UK banks, but also smaller players, new entrants, competition regulators and experts. The CEOs of the large incumbents told the committee that UK retail banking was enormously competitive, but a far larger range of witnesses described the industry as close to an oligopoly.
"We also received much evidence about low levels of consumer satisfaction and poor treatment of consumers by the major banks. We could not but conclude from this that competition in the UK retail banking market is not strong enough."
The British Bankers' Association says in a statement: "The BBA supports competition in the banking industry as it is the best driver of innovation and cost efficiency and delivers real benefits for customers."
Top accounts
While some accounts pay a pittance there are a few gems for unhappy customers to switch to, though even those can come with drawbacks.
The Santander Preferred current account gives £100 to switchers, pays 5% interest on the first £2,500 and has an interest-free year's overdraft. However, it's regularly bottom of our customers service polls.
Alternatively, the Halifax Reward account pays £5 a month but comes with a pricey £1 per day fee if overdrawn. The First Direct 1st Account pays £100 to joiners and always scores well for customer service (see the Best Bank Accounts guide for full info on the best deals).
Further reading/key links
Top deals: Best Bank Accounts
Ombudsman guide: Financial Fight Back