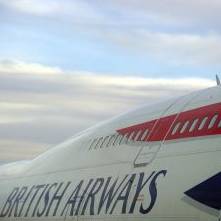 British Airways is set to raise long haul air fares for the third time in under four months, but passengers can beat the increase by booking today or tomorrow.
The airline will hike its fuel surcharge, which makes up part of the ticket price, by up to £40 on Friday (see the Cheap Flights guide).
It blames the soaring price of oil for the jump. Oil prices hit an all-time high in sterling terms earlier this week, which could also lead to further petrol price rises (see the Oil rise MSE News story).
The BA rise is typical of the soaring costs faced by air travellers this year. As well as the other BA increases, First Choice, Thomas Cook, Thomson and Virgin Atlantic have all hiked fuel surcharges this year.
Beat the rise
The good news for those set to fly with BA is that they can pay the current rates if they book before Friday, regardless of the date of travel.
From Friday, passengers booking an economy or premium economy long haul ticket will pay £10 more per flight (£20 for a return).
Business class and first class long haul costs will rise by £20 per flight (£40 return).
Anyone with a pre-existing booking for travel that commences on Friday or after will not have to pay extra.

There will be no fuel increase to any British Airways short haul services. These are classed as anything to Europe and most of North Africa.

Find cheap flights
Before booking, remember that BA won't necessarily be best value.
If you are after the cheapest fare, do a comparison using sites such as Kayak.co.uk or Travelsupermarket.com (see the Cheap Flights guide for full info).
Further reading / Key links
Fly for less: Cheap Flights, Budget Airline Fee-Fighting