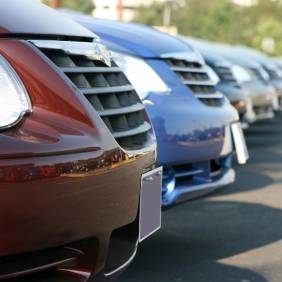 A new system which means all vehicles must be insured moved a step closer this week when the final regulations were laid down in Parliament.
Under Continuous Insurance Enforcement it will soon become an offence to keep an uninsured vehicle unless it is declared as off-road. At present, you only need to insure your vehicle if you drive it.
This means that cars, motorbikes and motor homes must be continually insured and consumers will need to be especially aware of insurance lapsing while they are on holiday or in hospital.
If the owner fails to insure the vehicle they will be given a £100 fine and if it remains uninsured regardless of whether the fine is paid, it could then be clamped, seized or destroyed.
Warnings to come
The enforcement regime is expected to begin in late June. Letters that will warn individuals who are uninsured will be sent around then.
Under the new system, licensing authority, the DVLA, will work alongside the Motor Insurers' Bureau to identify uninsured vehicles, to notify motorists that their vehicle appears to be uninsured and to warn them that they will be fined unless they take action.
Road Safety minister Mike Penning says: "Uninsured drivers injure 23,000 people each year and add £30 to every responsible motorist's premium so we need to do everything we can to keep them off the roads.
"These new powers will help us to take targeted action while freeing up police time to deal with the hard core of offenders."
What should motorists do?
If you have a vehicle you do not drive the only way to avoid paying insurance is with a valid Statutory Off Road Notice (Sorn), declaring that your vehicle is not in use.
It's also now more important to schedule when your renewal is due.
If you miss it you could be fined and have to pay substantially more for insurance in future.
What's more, if the insurance company automatically renews your policy, even though you will be legally insured, you may end up paying far too much (see the Cheap Car Insurance guide for our cost-cutting system).
Anyone who has not used their vehicle and not had it taxed since the Sorn regulations came into force in January 1998 is also exempt from buying insurance, if they don't drive the vehicle.
The law will apply in England, Scotland and Wales but not in Northern Ireland.
How do I declare a vehicle Sorn?
To do this, see the Direct.gov website.
To fulfil these requirements, your vehicle must be kept off the road.
What counts as off-road?
Typically, off-road means garages and driveways. It does not apply to simply leaving your car parked on the side of the road.
Any part of a public road, including grass verges and ground adjoining the road, is deemed on-road.
The DVLA says you should contact your local authority if you have any doubt.