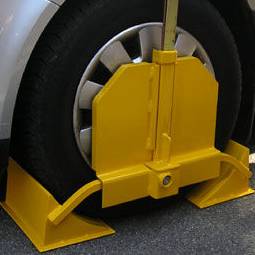 Rogue parking companies operating on private land need to be tackled urgently, say consumer groups Citizens Advice and Consumer Focus.
MPs are currently scrutinising the Government's Protection of Freedoms Bill, which includes plans to ban clamping and towing in England and Wales, but the bodies are concerned the bill doesn't go far enough to curb dodgy practices.
Citizens Advice Bureaux in England and Wales saw 16,840 new parking problems in 2010, a 12% increase on 2009 (14,989).
The Bureaux regularly report cases of unfair and disproportionate charges levied against motorists who have parked on private land, such as shopping centres, hospitals and leisure centres.
In many of cases signs informing drivers of potential charges are unclear, hidden or missing, and there is no easy way to challenge bad practices or deal with mistakes (see the Private parking tickets guide).
Some drivers even report receiving bogus fines for stays they say were never made, or in car parks they have never been to.
They are often unable to contact operatives to challenge the demands, and those who are reachable rarely produce any evidence for their claims. When fines are not paid, drivers are often subjected to aggressive debt collection tactics.
'Charges must be proportionate'
The consumer bodies are lobbying to ensure the following:
that charges levied for a breach of parking rules are proportionate;
that signs are visible;
that there is a clear fee-charging structure;
that operators are easy to contact;
an end to aggressive debt collection tactics.
The consumer bodies also recommend independent alternative dispute resolution so consumers do not have to go to court to deal with errors and cases where businesses have behaved unreasonably.
Mike O'Connor chief executive of Consumer Focus, says: "Using a private car park should make motorists feel secure and safe but the biggest risk people may face may be the actions of the car park owner rather than damage or theft.
"Private car park businesses operate in a self-regulated market, with no independent appeals process and this must change.
"Some operators charge high amounts for minor alleged breaches of parking terms and then pursue the motorists in an aggressive way for payment."
If clamped by a council, there is an independent appeals process (see the Parking Appeals guide).
Government measures in place
Existing government plans in the Protection for Freedoms Bill call for a ban on the clamping and towing of vehicles in England and Wales.
This will ban most clamping and towing on private land by March 2012 by anyone other than the police, local authorities and government agencies. Scotland introduced a ban nearly two decades ago.