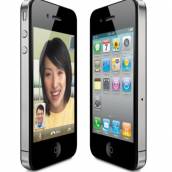 Asda has launched a trade-in service to sell old iPods, mobile phones and other gadgets.
The supermarket promises to beat the price of its main rivals but you may be able to better the offer by doing a few seconds' research.
Customers can trade-in mobile phones, sat navs, digital cameras, MP3 players and portable games consoles online for cash on the Asda Tech Trade-in site.
From the start of June, they will be able to trade-in laptops, tablets and games consoles.
Asda claims it will beat prices on offers from the Envirofone, Mazuma, Sainsbury's, Tesco and Boots trade-in sites or give you the difference back.
At present you must go online to use the service but from the start of June envelopes will be available in-store for customers to send unwanted items for cash.
How to maximise the return
Other stores may still beat those prices. Using sites such as MoneySavingExpert.com's Mobilevaluer.com you can compare quotes from many stores in seconds.
You may get even more by selling the items on auction sites such as eBay.
To show the importance of doing your research, we compared ten popular items on Asda and Mobilevaluer. While Asda came up top in some cases, the results show you usually get more from other stores.
Who pays more?
Product
Mobilevaluer (i)
Asda
Canon PowerShot A1000
£10
£20.01
Nikon Coolpix S620
£7.50
£15.01
Sony Cyber-shot W220
£5
£5.01
Nintendo DSi
£35
£16.01
Blackberry 8520 Curve
£55
£43.01
iPhone 3G 16GB
£107
£85.08
Nokia 1100
£3
£1.07
iPod Touch 8GB 1st Generation
£20
£15.01
iPod Classic 160GB 6th Generation
£66
£53.01
Tom Tom White Pearl Special ed.
£20
£20.01

(i) Finds best prices from range of stores, rather than making payments itself.
Archna Luthra, MoneySavingExpert.com consumer products analyst, says: "Only a handful of providers recycle gadgets other than phones so competition is always beneficial. But ensure you get the best price by checking all the big players."
In our research, where a retailer on Mobilevaluer was best, it was often not one of the five Asda compares against so its price guarantee would not have kicked in.
Mobilevaluer does not compare Asda prices yet (as it's new), though the hope is it will soon, so it's worth looking on the Asda website and the likes of Mobilevaluer to get the best price.