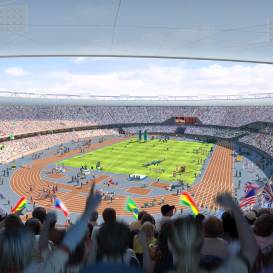 The 1.8 million fans who applied for London 2012 Olympic tickets must ensure they have sufficient funds in their account by next week or risk getting hit with bank charges.
Payment for tickets was due to automatically be taken from successful applicants at some point between today and 10 June, following the closure of the application process on 26 April.
However, the start date has been moved to next Monday, 16 May though the 10 June cut-off remains.
If you don't have sufficient funds your application could be rejected and you could be fined by your bank or credit card company for going over your limit (see Martin's Unfair Olympic tickets system blog).
You will be notified by 24 June if you have been successful, although if you check your statement before then you will see whether money has been taken.
If you are allocated tickets and later decide you no longer want to go you will be able to resell them at face value early next year via an official London Organising Committee of the Olympic Games website.
However, even though you will pay for the tickets this May or June, you will not be refunded until next year.