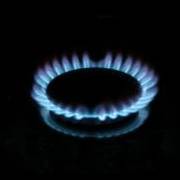 The number of people running up debts with their energy supplier has nearly tripled during the past four years, a charity warns.
The Money Advice Trust, which runs National Debtline, says it has seen a 181% jump in the number of people seeking advice for fuel debts since 2007.
It adds that during the past 12 months there has been a 10% rise in the level of consumers who were unable to stay on top of their utility bills, making the area one of the fastest growing problems it deals with.
The situation has been caused by the steep rise in energy prices seen during the past couple of years, combined with the growing squeeze on people's finances due to higher taxes and increases in the cost of living, at a time when wage growth is muted.
Plus, with energy experts predicting a possible 15% jump in prices as early as this summer, consumers who are already hard pressed could be left struggling.
How to beat fuel debt
The group warns that people should treat fuel debt as a so-called priority debt, and put money towards clearing it before they worry about other debts, such as unsecured borrowing, or they risk having their energy supply cut off.
Joanna Elson, chief executive of the Money Advice Trust, says: "Fuel debts have now become a major part of our debt landscape and are one of the fastest growing problems we have witnessed at National Debtline.
"We have been working closely with several energy companies who have been keen to engage in the best ways to help their customers get back to a more healthy financial position.
"People also need the best information on how to deal with arrears for gas or electricity. Fuel debts should be treated as a priority debt as gas and electricity companies are free to cut off your supply within a few weeks if you don't pay them."
The group urges people who have fallen behind with their energy bills to contact a free debt advice agency, such as National Debtline, and talk to an adviser who could help them draw up a budget and identify if they are paying too much for their gas or electricity.
Consumers who are struggling can also contact their provider and arrange an affordable repayment plan, or ask to switch to a pre-payment meter.
Some energy companies have set up funds to assist customers with fuel bills, where they have got into financial difficulties.
People who are on certain benefits can also ask the Department for Work and Pensions to take weekly deductions from these and pay them directly to their gas or electricity company, to cover both the energy that they are using and to pay a set amount towards the arrears that have been built up.