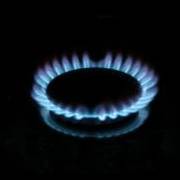 Scottish and Southern Energy (SSE) has been found guilty of mis-selling during door-to-door sales visits.
In what is believed to be the first prosecution of its kind against one of the big six energy firms, SSE was found guilty at Guildford Crown Court court yesterday on two counts of taking part in misleading practices.
The issue related to a doorstep sales script, which falsely claimed consumers were paying too much and could save by switching to SSE when the salesmen had no idea if this was true.
The script was used to encourage switching between September 2008 and July 2009.
The energy supplier was not found guilty on five other similar counts following a prosecution by Surrey County Council Trading Standards.
Steve Playle, a Surrey County Council Trading Standards officer, says: "When we first became aware of the sales script being used by SSE we were convinced it overstepped the mark and was misleading to potential customers.
"A doorstep seller had a print out which he claimed showed consumers were paying too much with their current energy supplier, but the print out did not show this.
"The seller didn't actually have a clue but the sales script was cleverly designed to put potential customers on the back foot and to open the door to a sale."
Misleading doorstep energy sales have been a nightmare for consumers for years, leaving many switching to a worse energy deal.
In May 2010, energy companies agreed to stop cold calling people who live in recognised 'no cold calling zones' or who display signs or stickers saying 'no' to cold callers, following pressure from watchdogs (see the Beat cold callers guide to print a door sticker).
'Deliberate mis-selling'
Audrey Gallacher, head of energy at Consumer Focus, says: "This verdict has revealed a deliberate tactic by SSE, not the behaviour of a rogue salesperson.
"It should make all energy companies look long and hard at how they sell on the doorstep. If there is one thing that will drag the reputation of a company or market through the mud, it is deliberate and wilful mis-selling to consumers.
"Energy firms have had years to sort out this issue and yet consumers are still misled and tricked on the doorstep. It sends a clear message that they must clean up their act on sales scripts and revise their pay and incentives system for salespeople to make sure customers can rely on an honest and fair service on the doorstep."
SSE is due to be sentenced on 27 May where it is likely to be fined.
An SSE spokesman says: "We are clearly disappointed with the verdict and are now considering our legal options, which includes the possibility of an appeal.
"We want to reassure customers, and potential customers, that this case relates to sales aids used in February 2009, which are not in use today, and we are confident that our sales processes continue to be fair and responsible."