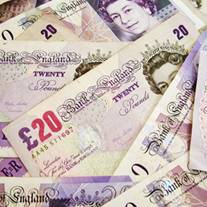 Consumers could face losing their cash if they have unfulfilled orders with stores such as Moben, after the owners filed for administration.
A number of MoneySavers have voiced concerns after they paid for goods from the likes of Habitat and the Homeform Group, but don't know whether or not they will receive their goods or get their money back.
Customers could stand to miss out after a number of major high street retailers went bust this week.
Only today, department store chain TJ Hughes announced its intention to call in administrators, while fashion retailer Jane Norman went into administration yesterday and home furnishings retailer Habitat went into administration last week.
Key Points
Homefirm files for administration. It's not yet clear whether customer orders will be fulfilled
Habitat goes into administration but promises that orders will be fulfilled and deposits returned
Customers could get refunded under Section 75 if they paid by credit card
The Homeform Group which owns Sharps Bedrooms, Kitchen Direct, Moben and Dolphin also filed for administration last week.
Habitat update
Habitat has confirmed it will fulfil all existing orders and all customer deposits will be fully refunded.
Under its administrator Zolfo Cooper, Habitat has sold three of its flagship London stores and its brand to the Home Retail Group, the owner of Argos and Homebase, which will continue to trade as normal under the Habitat brand.
Its remaining stores will also continue to trade as usual while the administrator talks to interested parties. Habitat's other European stores have not been affected.
Homeform Group update
The Homeform Group currently remains under the control of its directors and it says until an administrator is appointed it does not know how many customers may have been affected or whether orders will be fulfilled.
Customers looking for further advice on their orders have been advised to call Homeform on 0845 603 3020.
The group has confirmed it is close to securing a deal that will safeguard the future of Sharps Bedrooms but it is still looking to sell the Kitchen Direct, Moben and Dolphin brands.
Jane Norman update
Zolfo Cooper, was appointed as the Jane Norman administrator yesterday, but the firm has said that currently it does not know whether or not orders will be fulfilled.
Jane Norman had 94 stores across the UK and Ireland, 33 of which have been sold to the Edinburgh Woollen Mill. A further 28 stores may also be bought by the Edinburgh Woollen Mill.
The 33 remaining Jane Norman shops will be closed down, although its concessions in Debenhams will continue to trade for the meantime, while the administrator looks for a buyer.
What are my rights?
Here are your options if you have an outstanding order:
Did you pay by credit card for items over £100? If so, your card company should give you a full refund under Section 75 of the Consumer Credit Act, but only for individual items that cost £100 or more (see the Section 75 guide). Contact your card firm to claim.


If not, did you pay on plastic? If you paid by Mastercard or Visa (credit or debit card) you could still get a refund from your card company under the pair's chargeback schemes (see the Chargeback guide). You must report to your bank or building society within 120 days.


Don't fulfil that criteria? If not, then keep up-to-date with the administration for updates on whether a buyer appears or not and, either way, for updates on how much of your cash you may get back. Usually, customers only get a small percentage of the amount owed when a firm fails so prepare for the worst.