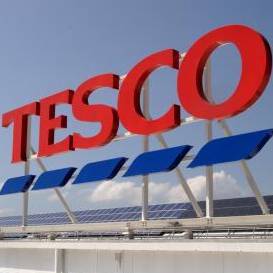 Update: 27 June - 10.30.
Tesco Bank has now released details of how consumers can claim compensation for costs incurred as a result of Tesco Bank's system issues. See its website for details.
Update: 24 June - 17.30. Tesco Bank says customers can make claims for compensation, which it will consider on a case by case basis. Tesco Bank has not yet released details on how consumers can put in claims.
Tesco Bank has promised concerned customers that they should have access to their accounts soon, following a week of pain for its savers.
Some of the bank's customers have been unable to log into their online accounts since last weekend, when planned improvements to the site were carried out.
Key Points
Tesco Bank savers' online access problems since the weekend
Customers unable to check funds or transfer, plus phone helpline overloaded
Tesco says problems now sorted - read its Q&A guide
As a result, the Tesco Bank telephone helpline suffered from a high demand of calls, meaning many customers couldn't speak to anyone to find out what was going on.
Tesco Bank transferred its banking systems from Royal Bank of Scotland to its new 'in-house' platform for savings and loans products last weekend, but a technical error left many customers unable to log into their accounts.
Many concerned MoneySavingExpert.com readers contacted us about both this and the clogged helpline. One reported he was on hold for three hours.
Others raised concerns that they couldn't transfer money from Tesco Bank into their current account with another bank, which meant they would incur daily overdraft charges.
Tesco Bank transferred 850,000 accounts to its new system over last weekend, although it says the vast majority of customers will not have been affected by the error.
What can customers do?
A dedicated questions and answers page has now been added to the Tesco Bank website for any customers still unable to log into their accounts and Tesco adds that it has "significantly increased the number of call centre staff available to help customers access their accounts."
A spokesman for Tesco Bank says: "We'd like to say sorry to all those customers who have had difficulty logging on to our online banking system or who have had unacceptable waiting times at our call centre.
"All of our savings customers can access their accounts online. However some customers need to make a small change to their browser settings to do so.
"We've improved the step by step guidance on our website and this should help those having problems. We have also contacted a limited number of customers who had a specific issue on Monday.
"Waiting times on the phone are falling, but customers are still waiting longer than any of us would like and we're doing absolutely everything we can to sort this out as quickly as possible."