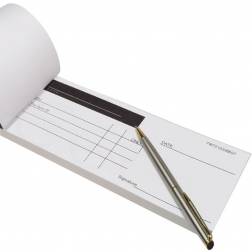 Cheques have been saved from extinction after a dramatic U-turn by the banking industry.
The move, which ends the proposed abolition of cheques in 2018, has been met with joy by elderly charities who have rigorously campaigned for cheques to stay as they are vital to many pensioners who do not use the internet. Small businesses had also called for cheques to stay.
Key Points
Proposed 2018 abolition plans axed
Charities celebrate "victory"
But many stores won't accept cheques
The Payments Council, which represents banks and other cheque providers, today said cheques will continue for as long as customers need them and the target for possible closure of the cheque in 2018 has been axed.
The news comes a few weeks after Mark Hoban, the Financial Secretary to the Treasury, said cheques could not be scrapped until "a suitable alternative is found".
Richard North, chairman of the Payments Council, says: "It's in the DNA of the Payments Council to consult and listen to all those people who actually make payments and use cheques.
"Listening to over 600 stakeholder groups, working with the banks and following our appearance before the Treasury Select Committee, we have concluded we should reassure customers the cheque is staying."
Research by charity Age UK recently found 73% of older people still use cheques, while 63% of users of all ages said they would encounter problems if cheques were scrapped.
Michelle Mitchell, from Age UK, says: "We are delighted the Payments Council has listened to the many people who said how difficult the loss of cheques would be for them. This is a vital first step that will help many older people."
Gary Follis, from Nationwide Building Society, says: "This is a victory for the consumer and a common sense approach.
"Scrapping cheques would have had serious ramifications not only for the elderly and most vulnerable in society but also for small businesses and charities that rely on this payment method."
The news doesn't mean cheques can still be universally used.
Only a few weeks ago, a number train companies announced they would no longer accept them from 30 June. They added to the multitude of other retailers to have made similar moves including Boots, Marks & Spencer and Tesco.