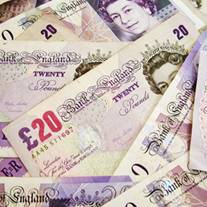 The number of consumers making claims to get compensation when a financial firm is unable to repay them has gone up, show new figures published today.
The Financial Services Compensation Scheme (FSCS) today revealed in its annual report that the number of new claims made by customers this year (2010/11) has gone up by 25% compared to last year's figures (2009/10).
Key Points
The number of new complaints made increased by 25%
In total the FSCS paid more than £535 million to over 47,000 claimants
The failure of Keydata has been attributed to the increase in claims
During 2010/11, the FSCS received close to 39,500 new claims from consumers and decided more than 47,000 claims than it did in 2009/10.
There was also a whopping 75% increase in the number of enquiries received, with a total of 167,600.
The FSCS deals with claims against firms authorised by the Financial Services Authority (FSA) that are unable, or likely to be unable, to pay claims against them, generally because a firm has gone into default.
The Financial Ombudsman Service (FOS) on the other hand deals with complaints against authorised firms that are still trading.
This year (2010/11) the FSCS paid more than £535 million to over 47,000 claimants.
Why have claims gone up?
The FSCS says the failure of investment firm Keydata was a key contributor to the rising number of complaints, with the FSCS resolving more than 27,000 claims arising from the firms failure and paying out £214 million to investors (see the Norwich & Peterborough to pay Keydata victims £51m news story).
There was also a rise in the number of Payment Protection Insurance (PPI) mis-selling claims, as if the company that people took this insurance from is no longer around, then compensation is paid back to the consumer by the FSCS.
PPI claims accounted for just over 20% of new claims and the FSCS expects to receive a continuing high volume of PPI claims in 2011/12.
The FSCS has the capability to pay out the majority of depositors in a failed bank, building society or credit union within a target of seven days and all depositors within a target of 20 working days.
It does however, have set limits on how much compensation consumers can receive.
Mark Neale, chief executive of the FSCS, says: "During 2010/11 the Financial Services Compensation Scheme faced another challenging year of increasing claims volumes and maintained its
focus on protecting consumers.
"We made substantial strides during the year in providing an even better service to consumers and the industry and will be building on this during 2011/12."