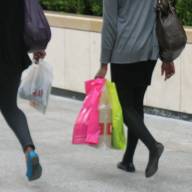 Consumers with gift cards for retailers Habitat and Jane Norman are being urged to use them as soon as possible, as they'll soon be invalid.
Home furnishings company Habitat went into administration at the end of last month and although it says it is still honouring gift cards, it is urging customers to use them as quickly as possible (see the Habitat collapse: your rights news story).
After women's fashion store Jane Norman went into administration on 27 June, 33 stores were sold to clothing retailer Edinburgh Woollen Mill and a further 33 stores were closed.
Its remaining stores and department store concessions remain open while a decision is made on their future. While shoppers can still use Jane Norman gift cards, the conditions on their acceptance are onerous.
Below are your rights on gift cards and returns at the duo.
Habitat gift cards
When Habitat went into administration, Zolfo Cooper, the administrator, sold three of its London flagship stores – Tottenham Court Road, King's Road and Finchley Road – to the Home Retail Group (HRG).
These three stores will continue to trade as usual and the Home Retail Group says valid Habitat gift cards and vouchers will be accepted in these stores until 16 September.
If you can't get to any of those stores, Zolfo Cooper also says the 30 remaining Habitat hubs across the UK will continue to accept gift cards purchased before the group went into administration until those shops close permanently, which could be in a matter of weeks, depending on whether or not a buyer comes forward.
However, gift cards cannot be used online, which was always the case. The Habitat website, which has also been purchased by HRG, will continue to run as usual.
Habitat returns
HRG says the three remaining flagship stores will continue to accept returns in accordance with Habitat's returns policy.
Goods bought in-store at all other Habitat outlets cannot be returned in exchange for a refund or other replacement item.
However, faulty goods purchased from these stores can be replaced, and if the product is unavailable a refund will be offered.
Habitat confirmed last month it will fulfil all outstanding orders or will return in full deposits placed where stock is unavailable.
Jane Norman gift cards
Shoppers with Jane Norman gift vouchers need to use them as soon as possible, as they will only be accepted until 31 July but not in all stores and with strict conditions.
A spokesperson from Jane Norman administrator Zolfo Cooper says: "Gift vouchers will continue to be accepted in standalone Jane Norman stores but not in concessions or online.
"The gift vouchers can only be redeemed against full price items, and the total spend must be twice the value of the gift voucher. For example, a customer with a £10 voucher will have to spend £20 in store to redeem the voucher."
According to Trading Standards, the terms and conditions of gift cards are able to be revised when a company goes into administration under insolvency law and these particular terms are what Jane Norman's administrator and the new buyer Edinburgh Woollen Mill agreed on.
The terms and conditions of Habitat gift cards has not been revised.
Jane Norman returns
Jane Norman goods bought from a concession can be returned as usual in accordance with its returns policy, as can goods purchased after 27 June in standalone Jane Norman shops.
However, goods purchased from a standalone store before 27 June, regardless of whether or not it's a store that has been sold, cannot be returned, although they can be exchanged with a valid receipt.
The Jane Norman website is trading as usual.