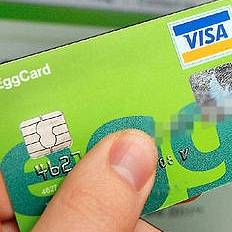 Yorkshire Building Society (YBS) will buy the savings and mortgage business of Egg from its current owner Citigroup.
The acquisition, which also includes the purchase of the Egg brand, is expected to be complete during the final three months of this year, subject to regulatory approval, and will see the transfer of 550,000 customers to the building society.
Key Points
YBS to buy Egg savings and mortgages
550,000 customers to be transferred
Savings protection to fall for some, but option to withdraw excess
Here's how the move affects Egg customers once the buy-out is complete:
Savings
YBS savers currently get £85,000 protection from the Financial Services Compensation Scheme (FSCS) and Egg savers also get the same protection, which is standard for all UK-regulated financial institutions.
But following the acquisition, savers with cash in YBS (which, by then, will include Chelsea, Barnsley and Norwich & Peterborough building societies) and Egg will be limited to one set of £85,000 protection were the combined entity to go bust.
YBS says anyone who exceeds the £85,000 limit in the combined group as a result of the buy-out will be contacted and allowed to withdraw cash from the aggregate balance to the FSCS limit with no notice or any financial penalty, even if they are currently locked-in.
Mortgages
Anyone who owes money to Egg will simply owe it to YBS.
Egg credit card sale
Today's announcement follows the sale of Egg's credit card business to Barclaycard in April, which involves the transfer of 1.15 million card holders.
Anyone with an Egg card is expected to be sent a Barclaycard once the roll-out starts towards the end of the year.
Barclaycard says it is still finalising the finer detail of what happens to Egg credit card holders' perks, such as whether those with an Egg Money card will continue to receive 1% cashback on purchases.