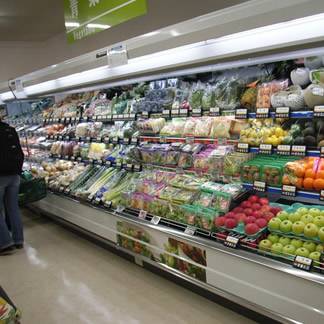 Asda shoppers can get a £5 money-off voucher by spending on groceries this week, in the latest salvo fired in the supermarket price war.
Every customer who spends £40 or more in-store or online between today and Sunday, who then enters their receipt details on Asda's Price Guarantee website, will receive a £5-off voucher.
This will be redeemable against their next Asda shop of at least £40 this month.
Key Points
Asda shoppers to get £5 voucher for £40+ spend
Redeemable on next £40+ shop by end of month
Supermarket price war hots up
The voucher is on top of the price promise, where if Asda's price on a comparable basket of items isn't at least 10% less than the cheapest of Morrisons, Sainsbury's, Tesco and Waitrose, you get a voucher, redeemable in-store, for the difference.
Asda also says it has cut the price of 3,000 essential items, following a similar move by Tesco last month. Last week, supermarket giant Sainsbury's launched its new Brand Match scheme (see the Brand Match news story).
To get the bonus voucher you need to:
Spend £40 or more on a grocery shop in-store or online. To qualify, this must include at least eight different grocery items, where at least one is comparable under the price guarantee scheme.
If you shopped in-store, you can enter you receipt from 6am the morning after shopping, or if you shopped online, from 48 hours after the order is delivered, on the Asda Price Guarantee website.
All qualifying shops will be rewarded with a £5 bonus voucher off their next £40 shop, which must be redeemed by 30 October. If you shop in-store, you must use the voucher in-store. If you shop online, it is only valid online.
You can get a maximum of one voucher per day. This means you must split your shop over different days to get multiple vouchers.
Prescriptions, optical items, fuel, mobile top ups and gift cards are excluded from the price guarantee and £5 bonus.
Morrisons £100 giveaway
Meanwhile, for every £1 you spend at Morrisons from today until 30 October, you could be in with a chance of winning £100.
If you shop at Morrisons between these dates, enter the numbers on your receipt on the Morrisons website from 8am the day after shopping, and if you have one of the winning numbers, take your receipt in-store to claim £100.