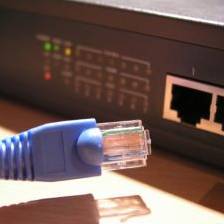 Broadband providers have been told to only advertise 'up to' speeds if at least 10% of users can can get that performance.
As well as the 10% measure, the Committee of Advertising Practice (Cap) says firms must also state that a significant proportion of customers will get nowhere near such speeds, if appropriate.
However, the Communications Consumer Panel says the new guidance is "extremely unsatisfactory".
A spokesman says: "Consumers are still unable to make an informed choice of which internet service provider gives them the best internet speeds overall if only 10% of a provider's customers get the maximum advertised speed."
A spokeswoman for the communications regulator Ofcom says: "We are disappointed that it appears not to be possible to establish a single, clear and consistent 'typical speed range'."
In addition, communications providers, including phone and broadband companies, can only use the term 'unlimited' to describe service where it truly is unlimited.
Some mobile phone firms claim they offer unlimited texts or internet downloads when there is a 'fair use' cap, after which consumers are charged.
The Cap guidance states 'unlimited' can only be used if "the user incurs no additional charge or suspension of service as a consequence of exceeding a usage threshold".
The guidance for speed and unlimited claims comes into effect on 1 April 2012.
Cap chairman James Best says: "Advertising is only effective if consumers trust the messages they see and hear. This guidance will help deliver that."