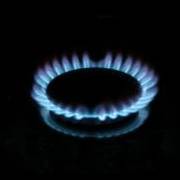 Energy companies are giving inaccurate information and dodgy advice to people who ring up to switch providers, consumer lobby group Which? said today.
Despite clearly being asked for the cheapest deal, in nearly a third of calls made to the six major energy suppliers during an undercover investigation, the companies failed to offer their cheapest tariff.
Staff also gave questionable advice about potential savings, cashback deals and fixed prices, Which? adds.
Many are now moving tariff due to typical price increases of up to £190 a year now taking effect.
It found that Southern Electric telesales staff only mentioned its cheapest tariff in three of the 12 calls made to it one week, while seven of the 12 EDF Energy salespeople recommended its more expensive fixed-rate deals instead of its cheaper online tariff.
Across all the companies, one third of staff questioned did not mention relevant exit fees, while Scottish Power failed to reveal its £51 exit fees in nine of the 12 calls made to it during the week-long investigation.
British Gas staff offered its cheapest tariff in 10 of the 12 calls but offered wildly varying cashback deals alongside this tariff, ranging from no money to £175.
The lobby group also found offers varied significantly even within the same region. A caller from one London postcode was offered £125 cashback, while another was offered nothing.
Some salespeople gave conflicting advice on fixed-price tariffs. One advised signing up to Scottish Power's three-year fixed deal because it was so long while another recommended its one-year deal because it was so short.
'Unacceptable'
Which? executive director Richard Lloyd says: "If you call an energy supplier asking for their cheapest deal, that's exactly what you should get.
"It's unacceptable for sales staff to give information that's plain wrong or confusing.
"Giving the right advice to customers about switching matters more than ever when so many people are struggling with escalating fuel bills and colder weather is starting to bite.
"Our advice to customers is that if you are going to switch, make sure you insist on being told the cheapest possible deal.
"Check for exit fees and ask about paying by direct debit or managing your account online as this will usually get you a discount. Or compare all the available offers using an independent comparison website or phone line to get the best deal.
"Switching is actually much easier to do than you might think and can save you money."