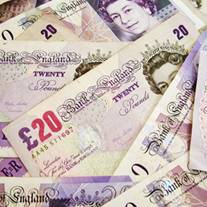 New rules to ensure banks and building societies check customers are eligible to claim on insurance products before selling them as part of packaged current accounts have been proposed.
These accounts, which usually come with a monthly fee of up to £25, tend to include a range of insurance policies and other products such as ticket discounts.
Many customers have complained they were sold the accounts when they would be ineligible to claim on insurance. Others have stated they were not made aware of a free bank alternative.
City watchdog, the Financial Services Authority (FSA), which has today published plans for consultation, estimates one in five of the adult population has a packaged account.
Financial information group Defaqto says the number of packaged accounts available has more than doubled since 2006.
Today's FSA proposals state current account providers must:
Check whether the customer is eligible to claim under each policy and share that information with them.
Provide customers with an annual eligibility statement prompting them to check whether their circumstances have changed and whether the policies continue to meet their needs.
Ensure sales advisers who recommend a packaged account must establish whether each policy is suitable and alert customers if some are not.
Sheila Nicoll, FSA director of policy, says: "For some people, packaged accounts represent good value and convenience. But in other cases, customers may find that the insurance cover they have paid for is useless.

"We are concerned it may be too easy for firms to sell customers something they do not understand or need. We want to make sure that packaged accounts are only being sold to customers who have actively decided it is the right product for them."

The FSA will publish a policy statement in July 2012 with its final plans, though when the rules come into force depends on how the industry responds.
Are packaged accounts worth the cash?
Check whether the services you need can be bought for less independently before shelling out the cash.
Some products will also have exclusions so you may be paying for something you can't use anyway. For example, many travel insurance products will not cover pensioners.
You sometimes have to activate the insurance before cover starts. See our bank-by-bank breakdown of which policies require registration.
Dan Plant, MoneySavingExpert.com money analyst, says: "Paid-for accounts are only ever worth the cost if you actually use the perks on offer – and previously many have been sold accounts with features they couldn't possibly use.
"These proposals seem a good attempt at making sure, at the very least, customers are able to use packaged insurance.
"Still, if you don't actually make use of the features, it's unlikely a paid-for account is worthwhile.
"Also, tot up your annual outlay – which will be in the hundreds – and number crunch whether you could buy the benefits that you genuinely use cheaper by doing it separately yourself."