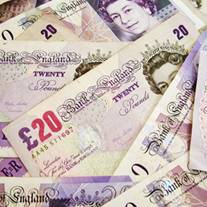 Consumers with a current account that offers insurance or other extras could be left without any cover if they fail to register first.
Many wrongly assume breakdown cover, travel insurance and mobile phone insurance on such accounts is automatic.
While some banks provide the service without requiring you to sign up first, failing to enrol properly could be a costly mistake for those where registration is required.
To make matters worse, packaged accounts – as such accounts are often called – usually come with a monthly fee of anything from £6 to £25, according to data provider Moneyfacts. So if you fail to sign-up when required, you are wasting cash.
City watchdog, the Financial Services Authority (FSA), says the number of packaged current accounts sold has grown sharply in recent years. It estimates a quarter of all current account customers had such an account at the end of 2009.
We've compiled a table of the most common services that come with packaged accounts from the major providers, to show whether or not you need to register:
Current account extras
Provider
Service
Need to register?
Barclays
Breakdown cover
No
Extended warranty
Yes
Gadget cover
Yes
Phone insurance
Yes
Travel insurance
No
Co-op
Breakdown cover
No
Gadget cover
Yes
Phone insurance
No
Travel insurance
No
Halifax/Lloyds
Breakdown cover
No
Mobile insurance
No
Travel insurance
No
HSBC
Breakdown cover
No
Travel insurance
No
Natwest/RBS
Breakdown cover
No
Extended warranty

RBS: No, Natwest: Yes

Phone insurance
Yes
Travel insurance
No
Nationwide
Travel insurance
No
Santander
Breakdown cover
No
Phone insurance
Yes
Travel insurance
Yes

Other services are also available, so check if you need ro register.
Are packaged accounts worth the cash?
The cost over a year can add up. If you had an account that costs £25 a month, that's a whopping £300 a year.
Worse still, you could be paying for products that you're already covered for separately or that you don't even need.
So check whether the services you need can be bought for less independently before shelling out the cash.
Some products will also have exclusions so you may be paying for something you can't use anyway. For example, many travel insurance products will not cover pensioners.
Dan Plant, MoneySavingExpert.com money analyst, says: "The only time paid-for accounts can be worth the cost is if you are making full use of the perks on offer – so activating them is crucial.
"Even then, tot up your annual outlay – which will be in the hundreds – and number crunch whether you could buy the benefits you use cheaper by doing it separately yourself."
A report last year from the FSA stated: "Packaged accounts may offer value for money for some consumers, but they may not benefit all. Consumers could be better off purchasing products individually or not at all.
"And some may find that where the add-ons are insurance products, they do not provide the expected level of cover."
The FSA is expected to release a follow-up report on current account extras later this week.