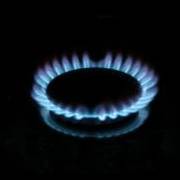 British Gas has today formally announced its new 'simpler tariff' regime.
The UK's largest energy supplier says it has split its deals into fixed or variable options, though it's not quite a simple as that as there are a number of variable tariffs.
In a restructure first revealed by MoneySavingExpert.com three weeks ago (see the British Gas simplifies tariffs MSE News story), the firm moved from seven tariffs to five on 17 November.
It also stripped out exit fees on its cheapest, internet deal.
The flip side to the simplification is the cost of its cheapest deal has risen from a typical £1,099 a year to £1,167 for a gas and electricity user.
However, this is something many households favour. In a poll on MoneySavingExpert.com in September, 83% said they would rather there were fewer tariffs even if it means prices rise.
Writing for MoneySavingExpert.com last month, Prime Minister David Cameron and Energy Secretary Chris Huhne said firms needed to simplify their tariffs.
One issue not addressed in the simplification programme is the way bills are worked out. British Gas still charges two sets of prices, whereby the first few units you use are more expensive than the rest.
The table below shows British Gas's five deals.
British Gas tariffs
Variable
Fixed
Standard
Energy
Online
Discount
Energy
Energyshare
Price Promise
Annual price (i)
£1,219
£1,167
£1,167
£1,219
£1,284
Discount off standard
N/A
4%
4%
None
N/A
Deal to when?
N/A
Jan 2014
Feb 2013
N/A
Apr 2014
Exit fee
None
None
Up to £60
Up to £55
Up to £100
Extra info
N/A
Online only
Offline only
Green
tariff
N/A
(i) Based on average household, dual fuel
Archna Luthra, MoneySavingExpert.com consumer products analyst, says: "Any simplification is good, as it's desperately needed and wanted, though there's still room for even more simplicity.
"I'm not convinced the vast majority will be better able to work out the sums on their bills.
"It's shame that it was at the expense of the cheaper tariffs. If other companies follow, let's hope they knock off the most expensive tariffs, not the cheapest."
British Gas adds that it will include a breakdown of costs that go into providing energy on customers' bills, including green levies and company profits.
British Gas managing director Phil Bentley says: "It's time for change. It's clear that the energy industry is facing a crisis of trust and we have all got to work much harder to rebuild public confidence.
"Customers have given us a very clear message; they want simple tariffs, transparent bills and a fair deal on energy.
"But we've also got to have the honest conversation about the future of energy in Britain. That means being much clearer about the cost of producing and providing energy to customers' homes and the profits the industry makes."