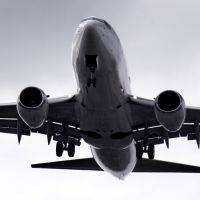 Passengers booking a Ryanair flight in the UK can only avoid an admin fee for the privilege of paying by getting Ryanair's own prepaid card from today.
Previously, consumers could avoid the budget airline's £6 per person, per flight admin charge (£48 for a family of four return) by paying with a prepaid Mastercard.
While the Ryanair Cash Passport is a prepaid Mastercard, it's now the only prepaid Mastercard you can use to avoid the fee.
It's not the first time Ryanair has changed the way its customers can avoid the fee. Before prepaid Mastercards, consumers had to use Visa Electron cards to evade the booking charge.
The card, which has been available since 11 October, costs £6 to obtain through the Ryanair website, although Ryanair will give a £6 flight voucher to users. It also comes with a multitude of other charges:
Exchange rate fees. Purchases abroad come with a whopping 5.75% commission on what you spend. While the card uses the Mastercard exchange rate (the best possible), it adds its own 5.75% fee. Prepaid cards usually come with a maximum 2.75% commission. So a £100 purchase in euros will cost £105.75.
Spending fees. From 31 March 2012 you'll be charged 50p for using the card to pay for a UK purchase, although until then, UK purchases are free. This fee is not charged abroad.
Cash withdrawal fees. There's a £2 fee when withdrawing money at an ATM. You are charged £4 for getting cash over the counter.
Minimum load fee. You have to add a minimum of £150 onto the card at a time.
Inactivity fee. If you don't use the card for six months, you are charged a £2.50 monthly fee. However, this is waived if you have a zero balance.
Negative balance fee. If you are in debt on the card, you are charged £10, after a 30-day warning.
Ryanair flight fees. The one saving grace is no payment fee when you use the Ryanair Cash Passport to book a Ryanair flight.
Is the card any good?
Jenny Keefe, MoneySavingExpert.com consumer products analyst, says: "The fees are a bit galling so only get this card to use as a Ryanair fee-beater, it's not worth it for anything else.

"Once you've used the card for your Ryanair flights, always clear the balance, as it charges £2.50 monthly inactivity fees unless you have a zero balance.

"Before 31 March, the best way to clear it is to spend the balance at UK retailers, as there's no charge. After that, ideally try to spend the balance all in one go, for example, on a big monthly shop, as it charges 50p per transaction.

"If this is a hassle, paying £2 to withdraw the cash all in one go, although not ideal, still beats £48 in payment fees for a family of four return."
Card fee probe
The Office of Fair Trading (OFT) pledged to crack down on card surcharges in June, following a super complaint by consumer lobby group Which?.
The OFT says card surcharges have to be made clear to consumers. It has also called on the Government to update laws to stop traders charging for debit card payments.