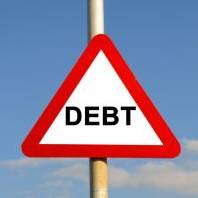 The "bleak" financial situation faced by the younger generation was laid bare today, as official figures showed that more people aged 25 to 34 are turning to a type of insolvency known as a debt relief order (DRO) than any other age group.
One in four people who have taken out DROs in England and Wales since they were introduced fall into this age category according to the Insolvency Service, which has launched a Dealing With Your Debt campaign encouraging people to seek help early.
The campaign is supported by debt advice charities including the Citizens Advice Bureau, the Money Advice Trust (MAT) and the Consumer Credit Counselling Service (CCCS).
They are encouraging people not to put off seeking advice and helping them avoid the potential pitfalls of high-interest personal loans such as payday loans, which could include finding other forms of credit if necessary.
Joanna Elson, chief executive of the MAT, says: "Many struggling 25 to 34-year-olds might have expected to be further up the financial ladder by now.
"At the same age their parents would most likely have bought their first home, have a comfortable pension lined up, and be saving for the future. For today's 25 to 34-year-olds the picture is much bleaker.
"The good news is that help is available and free advice services can make a big difference."
Some 44,000 DROs have been made in England and Wales in total since their introduction in 2009.
Dubbed "bankruptcy light" by some, they are nevertheless a formal process and are not intended for those whose situations might improve.
The orders are aimed at people who have more modest levels of debt but no realistic prospect of paying it off.
People who take them out tend to have minimal assets with no possibility of financial improvement and the maximum allowable debt is £15,000.
Debt levels currently peak around the time that people turn 40, but the CCCS says its research suggests consumers are building up large levels of debt at a much younger age.
Almost three quarters of people aged 18 to 39 have unsecured debts, compared with around 60% of the 40-54 age group, the charity adds.