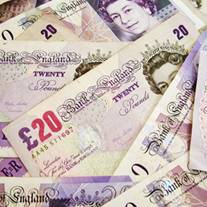 Labour MP Stella Creasy has stepped up her calls for a cap on the cost of short-term, high interest loans, as new figures reveal 3.5 million Britons expect to need a payday loan in the next six months.
Data released by insolvency trade body R3 today shows 32% of those taking out payday loans are doing so to pay for other payday loans.
Key Points
3.5million Britons expected to need payday loan in next 6 months
Calls for cap on cost of payday loans renewed
'Don't take a payday loan for Christmas'
It also found 45% struggle to make it through to payday, which could tempt them into such lending.
R3 says that in the next six months 7% of the population think they will need a payday, or similar, loan, which is where the 3.5 million figure comes from.
Creasy, a vocal opponent of sky-high charges on such high cost credit, says the data highlights the "spiral of misery this unregulated market is causing".
Creasy says: "Capping the cost of credit as they have in many other countries would offer protection to millions of Britons from these exorbitant rates in these difficult economic times."
A payday loan is where a lender hands out a relatively small sum, usually of a few hundred pounds, which must be paid back within a few weeks, often at or around a payday.
Fees are often around £25 per £100 borrowed. There are also hefty fees for late repayments which can result in charges that can add up to a large proportion, or even exceed, the amount borrowed.
MoneySavingExpert.com money analyst Alana Fitzpatrick says: "Payday loans are advertised as a solution to ease your short-term money worries, but in reality they just create a longer-term problem.
"Often, people don't fully think about how they're going to repay the money, so when the time comes they're forced to roll it over to the next month, meaning charges start to spiral.
"Only in a small number of extreme situations should a payday loan be considered, such as if you'll be hit with overdraft overlimit charges. In most cases there are other ways to help.
"If you're struggling financially this Christmas don't even think about taking a payday loan to pay for gifts. Your friends and family would be happy with no presents if they knew you were getting yourself into expensive debt to pay for them."
Government investigation
The Government announced in July it would conduct further investigations into the market before deciding whether or not to cap the cost of payday and short-term loans.
An e-petition was launched in October by the Daily Mirror newspaper's Nick Sommerlad in support of proposals by Creasy, urging the Government to act before Christmas to cap costs, so consumers are better protected from payday, home credit and hire purchase lenders.
The e-petition, which needs at least 100,000 signatures to be eligible for debate in the House of Commons, "condemns the Government for continuing to delay action on regulating the high-cost credit market".
Creasy previously proposed a limit on the amount payday, doorstep and hire purchase lenders can charge in parliament in February, to take immediate effect.
This was partially defeated in a vote, though the amendment instead called for ministers to be given more time to consider new measures.
Charity Citizens Advice says the number of people asking for help with debt problems after taking out a payday loan quadrupled in May to July this year, compared to the same period in 2009.