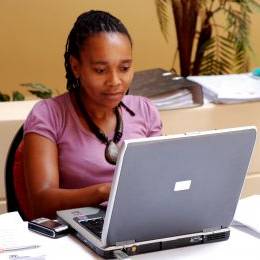 Most money transfers will go through within one working day from this week, under a new EU directive.
Legislation which came into force on 1 January this year means UK and European internet, phone and standing order payments now need to reach the recipient's account by the next business day.
The key change is high value and many electronic international money transfers will happen within one working day.
Most UK electronic transfers were already ahead of the game at the turn of the year as they are processed within two hours, 24/7, under the Faster Payments system.
Yet some banks only increased the maximum value of a transfer under Faster Payments over the past few months so consumers making a transfer of a few hundred pounds for the first time in a while may also notice a difference.
The two scenarios where transfers were speeded up on 1 January under the new rules are:
Any transfers over the Faster Payments limit, which is anything between £5,000 and £100,000, depending on the bank or building society, would have taken

up to three business days,

following the day the instruction was made. Now it must take one working day.
Payments to

other EU countries

would also previously have taken

three business

days following the day the payment instruction was received. Now they must take one day working too.
Another change is money for a standing order will be debited on the same day it's paid, as long as that's a working day.
If the standing order is processed on a weekend, it will be taken on the Monday after and also paid on that Monday.
Previously, some payments would have been debited two working days before reciept.
What is Faster Payments?
Faster Payments is an electronic payments service where the money is sent via phone, internet and standing order in the UK.
The maximum you can send via Faster Payments is £100,000, however some banks have a limit of less than £100,000.
Some smaller banks may not be covered by Faster Payments. See this link to find out which banks and building societies are members of the scheme and what their limits are.
What about payments made on the weekend?
Money can be sent by phone or internet 24/7 and will usually be received within two hours, although funds are often available instantly.
The exception is standing orders that have been set up on a weekend, as those will not go through until the next business day.
If a transfer does not go via Faster Payments it will be processed on the Monday (unless that's a bank holiday) and received on the Tuesday.
Which accounts qualify for Faster or speedier payments?
Technically, all accounts are covered by Faster Payments and the new EU directive. However, some restrictions mean the money will not always be available immediately.
Accounts where the cash should be instantly available include:
Current accounts
Standard savings accounts
Credit card accounts (where payment is made to clear or reduce a balance)
Payments to HMRC for tax
Accounts where the money may not be instantly available include:
Accounts with restrictive features such as notice periods for withdrawals
Cash Isas
Will cheques be affected?
As the legislation only covers electronic payments, cheques are unaffected by the changes. They will still take a few days to clear.
Direct debits already meet the new legal requirements by ensuring money is paid and received on a defined date and so will continue to be processed in the same way, according to the Payments Council, which represents banks and building societies.