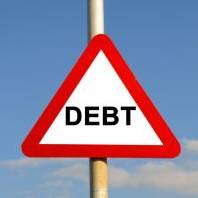 Low income consumers are typically paying £174 a year on extra credit costs from high street lenders by building up charges as they juggle their finances, a report warns today.
Some of these "vulnerable" people can end up paying more for credit from mainstream lenders than they would have done had they taken out a high-interest short-term loan, the document compiled by Policis and Liverpool John Moores University argues.
This is because they are more likely to incur extra fees by falling behind on direct debits, racking up overdraft charges and only paying the minimum repayments on credit cards.
The report found someone taking out a £500 overdraft over 12 months at a standard rate of 19.9% APR could end up paying £39 per £100 borrowed if they defaulted seven times over the year, making the actual APR cost 76.7%.
On a yearly basis, 3.6 million borrowers on a low income are paying such "behaviour driven" costs which total £630 million, the report found.
The document says the "harsh reality of life on a low income" means those who are less well off are not just paying high charges for loans which are well-known to carry high interest rates like payday loans, but find themselves paying more for mainstream credit.
As a result, the cost of credit for products with a low APR can outstrip that of products with a high APR in some cases, the report says.
Danielle Walker-Palmour of the Friends Provident Foundation, which funded the research, says: "The debate needs a reality check: it is important to recognise that for a significant minority of low income borrowers, mainstream credit products can be both high cost and high risk.
"For some low income consumers, high APR products are a way of avoiding bank charges and managing short term gaps in their income, despite their high cost."