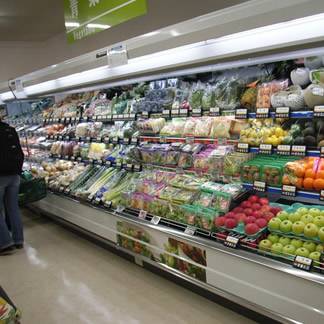 More than a third of people have cut back on their food spending in the last year to help cover their rent or mortgage costs, showing the "tough" choices faced by families, housing charity Shelter has said.
The figure is a 44% rise since 2008, as people have had to cut back on essentials to cope with the squeeze on their incomes, the group says.
Just over one in five people surveyed said they had spent less on gas and electricity in the last 12 months to finance their housing payments, a 60% increase on four years ago.
The latest survey could equate to 16 million people cutting back on food spending and 10 million reducing fuel bills to cover their rent or mortgage if the figures were projected nationally, Shelter adds.
Campbell Robb, chief executive of Shelter, says: "These staggering findings show just how many millions of people are cutting back on essentials as the continued squeeze on incomes starts to really bite.
"It demonstrates the tough choices families are now having to make, between heating their home, putting a decent meal on the table or paying for the roof over their head.
"Every two minutes someone in Britain is at risk of losing their home. We strongly urge anyone struggling to pay their rent or mortgage to seek advice as early as possible."
Households have been faced with high living costs and deteriorating employment conditions, but the largest drop in inflation in nearly three years was reported earlier this week following high street discounts in the run-up to Christmas.