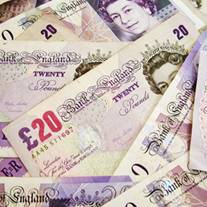 One in seven Britons has turned to a pricey payday loan or sky-high unauthorised overdraft to cover rent or mortgage costs in the last year, a worrying study from charity Shelter has found.
It says such methods could lead to people losing their homes as they will eventually fall behind on payments.
This proportion equates to almost seven million people when projected on a national scale, the charity adds.
Specifically looking at payday loans, the charity found 2% of people have used at least one payday loan to fund their rent or mortgage in the last year, equating to almost one million people nationally.
Huge charges
These methods are among the most expensive ways to borrow.
Payday loan firms can charge a high percentage of the amount borrowed.
Even the fees charged by Wonga, which is far from the most expensive short-term lender, are high.
On a £207 loan over 20 days, it charges £47.50 in fees, and possibly even more if you're late paying.
Overdraft overlimit fees can also hit up to £35 a time.
'Shocking findings'
Campbell Robb, chief executive of Shelter, says: "These shocking findings show the extent to which millions of households across the country are desperately struggling to keep their home.
"Turning to short-term payday loans to help pay for the cost of housing is totally unsustainable. It can quickly lead to debts snowballing out of control and can lead to eviction or repossession and ultimately homelessness."
Martin Lewis, MoneySavingExpert.com creator, says: "It's incredibly worrying there's now evidence of people using payday loans to meet housing costs.
"Many struggling with core rent or mortgage commitments will struggle to repay payday loans on time too.
"While it's an obvious temptation to grasp these loans as a lifeline, in the long run it may hurt more than help."
A report from insolvency trade body R3 last month predicted payday loan companies will see a surge in demand in the coming months as Britons struggle with their finances.
Housing Minister Grant Shapps says: "The sheer scale of the global slowdown has left many hard-working families struggling to make ends meet. So I'd urge anyone who is getting into difficulty to seek help in getting their finances back on track."