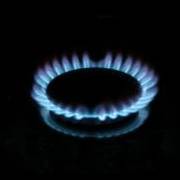 Scottish and Southern Energy (SSE) will cut gas prices by a typical 3.8% from 26 March, becoming the third major power firm to announce modest cuts this week.
British Gas announced earlier today an immediate 5% reduction in its standard electricity prices, while EDF yesterday revealed plans to reduce gas prices by 5% from 7 February.
SSE says around 3.5 million households will benefit from the reduction, which will cut typical gas bills by around £28 a year.
The firm heralded the fall as a 4.5% drop (as we originally headlined it), though this reduction is off the unit price only, which is one of two components of an energy bill.
The more energy you use, the more units you are charged for. Yet customers also pay a fixed 'standing charge'. The price of this will not fall, leading to a more accurate 3.8% overall drop for a typical household.
All customers on a variable tariff will see prices cut. By the nature of the product, anyone on a fixed rate tariff will not see any reduction.
The cuts are a result of falling wholesale prices — the price power firms pay for the gas and electricity they sell to us.
While welcome, before households get too excited, SSE raised gas prices by an average 18% last September so most are still paying more than they did in early summer.
It raised electricity prices by 11% at the same time. There are no reductions in electricity costs this time.
The SSE cut applies to customers of the following brands: SSE, M&S Energy, Scottish Hydro, Southern Electric, SWALEC and Atlantic.
SSE has also decided to extend by another two months its commitment to cap household electricity and gas prices, from August 2012 to October 2012.
This means it will not implement any price increases before October 2012.