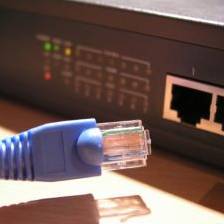 Four million Virgin Media customers who get broadband via cable will get faster internet speeds for free.
Subscribers to its 10Mb, 30Mb and 50Mb services will see their speeds doubled, while subscribers to the 20Mb service will see their speed tripled to 60Mb. Customers on 100Mb will see speeds rise to 120Mb.
The roll-out begins next month and is expected to be complete by mid-2013.
The price customers already pay for their package in virtually all cases won't change.
The only difference is those currently paying for a 100Mb service will see the price they pay drop, as their internet speed won't be at least doubled. Virgin says it is yet to decide how much bills will fall by.
New cable customers signing up over the eighteen months from February will also automatically be upgraded to the faster speed when their area receives it.
While no-one will pay more for this upgrade, if choosing a new provider, there's no point paying extra just for superfast broadband.
Becca Talbot, MoneySavingExpert.com consumer products analyst, says: "Paying more for superfast broadband is money down the drain, unless you're going to be making full use of it.
"Unless you're going to be downloading a lot of content, watching films and TV online, gaming, or running a business from home, a package with speeds of up to 20-24Mb should be more than enough for any household."
The average UK broadband speed remains less than half that advertised, with regulator Ofcom pushing for new rules to ensure consumers are not misled. Therefore, you may not get exactly the speed providers claim, though research shows Virgin's speed claims are among the most accurate.
For more info about broadband packages, see the Cheap Broadband guide.