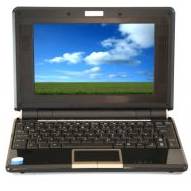 Beware of unwittingly agreeing to pricey subscriptions when signing up for 'free' product trials online.
Our forum has recently been flooded with queries about websites advertising trials for skincare products.
We've received reports from readers paying up to £80 per month for subscriptions, which they didn't realise they were signing up to when starting the trial.
Websites including www.revitaderm.co.uk, www.perfect-radiance.org and www.revitaderm.org.uk are offering trials where consumers fill in their details and receive what they believe to be a 'free' product, just paying £4-£6 for shipping and handling.
However the terms and conditions, usually linked to from small text at the bottom of the webpage, state that if you don't cancel within 14 to 16 days (depending on which website you sign up through), which begins from the date of your order, you'll be charged £79.99 per month.
This subscription then rolls over, with consumers paying £79.99 every 30 days for a new supply of the product.
Forum reports
MoneySavingExpert.com forum user foxyfeline writes: "I fell for this, although I am normally super-cautious. It's interesting that almost all of us thought we were receiving free samples, but in fact the trial product was the full size."
User zoebrodie adds: "I can't believe I fell for this too. I had no idea I was signing up for a subscription."
A number also claim they are being charged more frequently than the "every 30 days" stated in the terms and conditions.
Some users have reported success by using contact details on the websites and asking for refunds. Su123 says: "I got a full refund and didn't have to return the products, although I have not used them yet just in case they demand them back."
MoneySavingExpert.com has tried to contact RevitaDerm by phone and email but has not had a response so far.
How to cancel
The terms and conditions on these websites state that if you wish to cancel your order within your 14/16 day trial period, then you need to call its customer services during your trial on 0808 178 7320 and you will not be charged anything other than the shipping and handling fee.
To get a full refund, you have to ship the unused product back to PO Box 13583, Linlithgow, EH49 7AP.
If you want to cancel after the trial period, you can do so at any time by calling its customer care department.
Will I get my money back?
The Office of Fair Trading (OFT) says when you are cancelling a subscription, whether you'll be able to get your money back depends on how much that subscription is for and on the company's terms and conditions.
For example, if you paid more than £100 on a credit card you could have the right to claim money back from your card provider, under Section 75 of the Consumer Credit Act.
If you paid on a Mastercard or Visa debit card, you could try to put in a similar claim for chargeback, although this generally only applies when goods are faulty or don't arrive.
It's also worth asking the company itself for a refund, although depending on what's in the company's terms and conditions there's no guarantee you'll get one.
MoneySavingExpert.com consumer rights expert Wendy Alcock says: "The best way shoppers can protect themselves from anything going wrong is to research before they buy. This needn't be an arduous process, a few quick pre-emptive strikes make all the difference.
"Our top tips include: Always look for a company's full contact details and be wary if it's a PO Box or just an email; even if you don't read the legalese, always at least read standard terms and conditions before you sign or ask questions if there's anything you don't understand; do an online search for complaints to hunt out other consumers' experiences."
What are your rights?
The OFT says it cannot comment on any specific companies, although it does warn consumers to be careful before handing over their financial details online as they may be unwittingly signing up for an ongoing subscription.
For subscriptions bought online, consumers have the right to cancel with a full refund and no further commitments within seven working days starting from the day after goods are received or a contract for services is concluded. However these Distance Selling Regulations only apply to goods or services bought within the EU.
If you don't notice you have signed up for a subscription until after seven days have passed, you are likely to be bound by the company's terms. But you can still cancel the contract as quickly as possible within its terms.
Direct debits and standing orders can be cancelled by writing to your bank. However, if you arranged payment by giving your credit or debit card details directly to a company, and by authorising it to take regular payments from your account, then this isn't a direct debit, but a continuous payment authority (CPA).

To cancel a CPA you must tell the company taking the payments, preferably in writing, and give a copy of this to your bank or card issuer. If the company is not contactable or the website has disappeared, your bank or card issuer should still stop future payments.
Also, if you think you have unintentionally signed up to a subscription, or that any cancellation terms are unreasonable, you should report this to the OFT or Trading Standards by calling Consumer Direct on 08454 04 05 06.