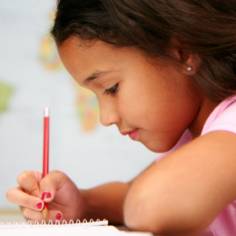 Lloyds TSB has become the first of the major banks to unveil a junior cash Isa, over three months after the tax-free children's saving scheme was launched.
The banking giant's deal will be available from 13 February at a tax-free flat rate of 3%, just below the current best buy of 3.01% from National Counties Building Society.
Six million children are eligible for Junior Isas, which were launched on 1 November 2011.
Children born from 3 January 2011, or before 1 September 2002, will be able to save in a junior cash Isa, where the interest won't be taxed, and/or a stocks and shares junior Isa, where the returns are mostly tax-free.
They can save a maximum £3,600 in a junior Isa each tax year (April to April) be that in cash, investments or a mixture.
Any child who does not qualify for a junior Isa is within the similar child trust fund (CTF) system.
There are no plans to merge the two, meaning those who already have a CTF cannot take out a junior Isa.
Many critics fear banks will shun CTFs meaning those stuck in that system will get poorer rates than those with junior Isas.
Greg Coughlan, head of savings at Lloyds TSB, says: "In order for all parents to get the maximum choice, the Government needs to urgently review its policy of restricting access to the junior Isa for those that were eligible for a CTF."