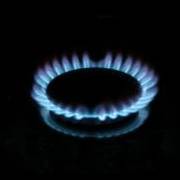 Energy firms have been accused of mis-selling in shopping centres and supermarkets following an undercover investigation by Which?.
Sales tactics could be leaving consumers who switch tariff worse off by hundreds of pounds a year, the consumer lobby group said.
It found salespeople were quoting annual savings of between £20 and £142, when in reality customers would have been between £39 and £311 worse off.
Many of us are used to being accosted by pushy salesmen when shopping, but it could be a costly mistake to fall for their spin.
This is primarily because the best deals are online, though the Which? probe appears to suggest some staff actively mislead potential customers.
Which? says all 13 salespeople it dealt with based their savings quotes on the assumption that the customer was on a standard tariff.
'Best deals online'
This inevitably showed a saving, as standard tariffs are expensive. But customers on cheaper deals would be left worse off by switching.
Even when Which?'s undercover researchers returned to provide the salesperson with the name of their cheaper tariff, none altered the quoted savings.

Richard Lloyd, executive director at Which?, says: "It's simply not good enough for energy salespeople to be quoting misleading individual savings to people who sign up to switch in supermarkets. It's little wonder that trust in the energy sector is so low."
Jenny Keefe, MoneySavingExpert.com consumer products analyst, says: "If you're stopped by anyone selling energy in the street, in a supermarket or on your doorstep, tell them to get lost, in the nicest possible way.
"As the best deals are online it's more than likely they'll sell you something pricey, while numerous investigations have shown many are dishonest."
Last year a former energy salesman told MoneySavingexpert.com he was told to read porn to pump himself up for selling, while also explaining many of the industry's dubious sales tactics.